Re-watch our virtual event Best Practice Live!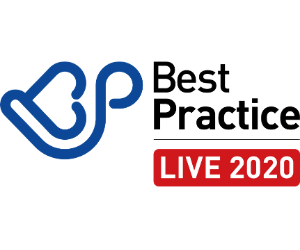 Best Practice Live is now available on demand!
Over 2,000 healthcare professionals joined us for Europe's largest virtual event for general practice and primary care professionals on the 13th, 14th & 15th October 2020.
Best Practice Live 2020 was an adaption of our perfected in-person show model delivering a seamless event experience - online.
Click below to view the agenda, which included 70+ sessions.
If you registered for the virtual event you can access the sessions on demand, for free.
How to log on to Best Practice Live if you have already registered:
1. Open Chrome or Firefox browser
2. Copy this into the address bar login.swapcard.com
3. Enter the email address you registered with
4. Look in your email box for an email from hello@swapcard.com - The Magic sign-in Link
5. Click the link in that email to create a password and enter the event.
Testimonals:
"In these uncertain times, I was still able to attend Best Practice Live 2020 even though it was from the comfort of my home. Well done Best Practice."
"Appreciated the ability to dip into the sessions at times that suited me. Liked the personal plan I devised and the reminders."
"It was the first one I attended and it was brilliant. I would highly recommend this."
"Virtual but much better than I expected and environmentally friendly too!"
"Very informative and interactive. It is good to have the sessions available until December so that I can revisit anything I missed."
"A great way to hear up to date advice from some great speakers in short lectures and ask questions afterwards in chat rooms."
"Three whole days filled with exciting new and updated information about products, happenings, conditions, ideas and so much more. Thank you. "
"Easily accessible & extremely interesting speakers. Particularly enjoyed the seminars on Diabetes, Parkinson's Disease, Endometriosis & Coeliac Disease."