21 Sep 2023
Caja Shortlisted for 5 Association for Business Psychology Awards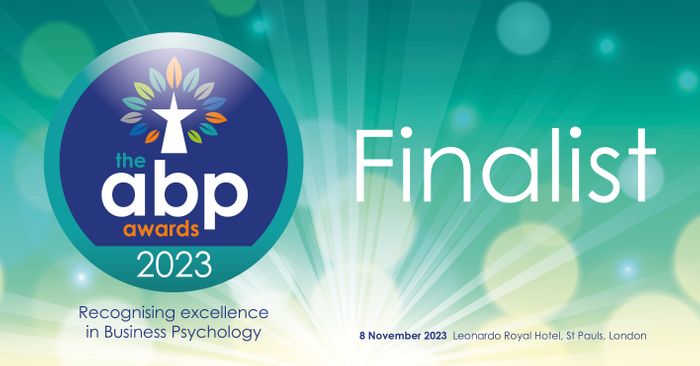 At the upcoming 2023 Association for Business Psychology (ABP) Awards, Caja's work applying behavioural science to a healthcare setting has resulted in being shortlisted in five different categories:
Best Business Psychology Supplier
Best Business Psychology Consultancy
Social Impact
L&D Techniques and Tools
Change Management Public Sector
Caja is building significant experience in the use of Applied Behavioural Science to improve patient outcomes in the UK. This is reflected in the breadth of categories for which our work has been shortlisted. Developing innovative approaches to tackling problems in healthcare through changing behaviours, such as supporting GP Practices to increase vaccination uptake, improve utilisation of appointments and reduce DNAs, are examples where we've delivered tangible outcomes. Our Behavioural Science Applied Learning Hub is also gaining considerable traction as a product to disseminate our knowledge to wider groups of healthcare professionals, ensuring that the changes that we facilitate are sustainable and become a "way of doing things around here".
This level of recognition is a testament to the team's ability to align their ambition of revolutionising traditional approaches to healthcare with people-driven insight to a proven track record of effective delivery in a variety of contexts.
Caja Director, Nigel Guest, will be speaking at the 2023 Best Practice Event, to show how behavioural science can have a significant positive impact on Primary Care Access.