17 Aug 2023
ExSeed Health; Home Sperm Testing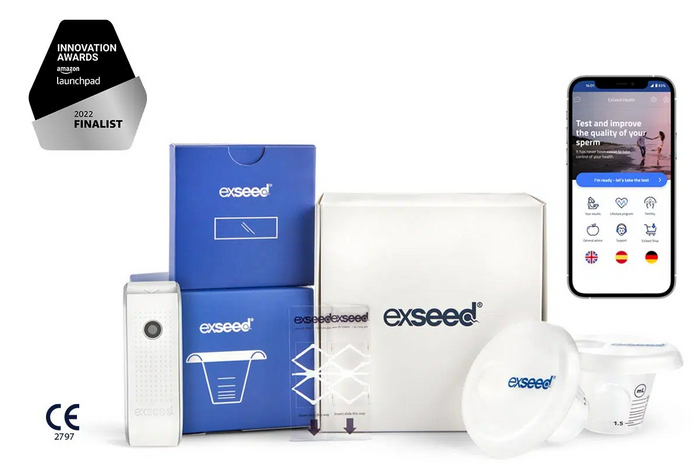 ExSeed Health, a trailblazer in reproductive health solutions, is excited to introduce a pioneering home male fertility test that empowers men
With an unwavering commitment to reshaping the narrative around male fertility, ExSeed Health addresses a critical gap in the market. This revolutionary test provides men with an accessible and accurate means to assess their sperm health, thereby enabling proactive decisions for conception and family planning.
Traditionally, the responsibility for fertility has largely rested on women. However, ExSeed Health recognises that men's contributions are equally crucial. By offering an easy-to-use home test, the company equips men with vital insights into their reproductive health, helping them play an active role in achieving their family goals.
ExSeed Health's holistic approach includes both direct-to-consumer and B2B avenues. Individuals can conveniently order the test kit online, ensuring privacy and convenience. Furthermore, ExSeed Health collaborates with clinics and commercial partners, amplifying its impact and reach through established healthcare channels.
ExSeed are thrilled to introduce this groundbreaking home male fertility test, giving men the agency to understand and enhance their reproductive health. Our mission is to empower every man to make informed decisions about their fertility journey, contributing to healthier families and a brighter future.
ExSeed Health will be showcasing their innovative solution at the upcoming Pharmacy Show in October 2023, where attendees can learn more about the test's features and benefits.