19 Sep 2023
Revolutionise your GP Surgery with GP Voice from Wavenet, endorsed by the NHS "Better Purchasing Framework"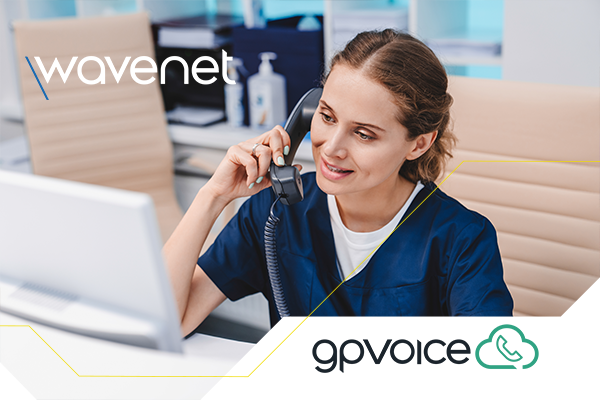 In a monumental stride towards redefining patient care and improving operational efficiencies, Wavenet is pleased to introduce GP Voice – the ultimate cloud based telephony solution, accredited by the NHS Better Purchasing Framework.
GP Voice simplifies and enhances your patient communications, offering the ideal combination of powerful yet intuitive call handling and recording, automated appointment setting and a wealth of management information to help address the '8am rush' of patient calls and improve patient access to primary care.
The cloud based phone system has been designed specifically for GPs and medical centres, with other surgeries where the system has already been deployed testifying the system as the "best value cloud communication solution".
Funding, to the tune of £240m, has also been made available via the Better Purchasing Framework for GP practices to support them in commissioning advanced GP telephone systems.
For a demonstration of GP Voice and to discover how Wavenet can facilitate a seamless transition to a new cloud hosted telephony system through the Better Purchasing Framework, visit us on Stand D85 at Best Practice Birmingham.
GP Voice Shaping the Future of Healthcare Communication.