12 Dec 2022
Winners of the 2022 General Practice Awards are revealed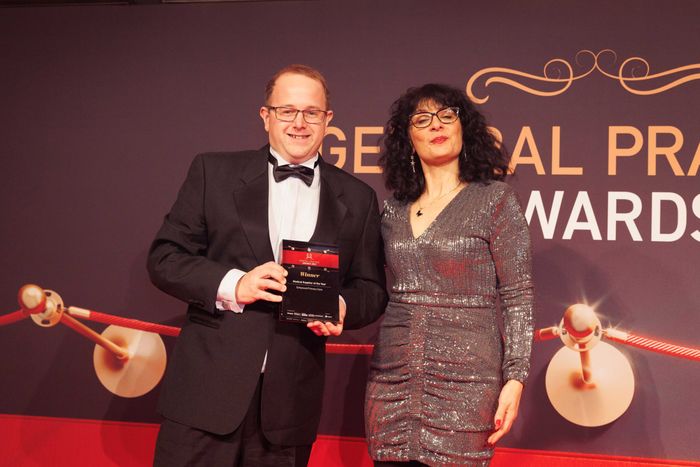 We welcomed over 700 guests from across primary healthcare and the healthcare industry in the UK, for a fantastic night celebrating the very best in patient care – highlighting innovation, dedication, and passion.
Head of Events Marketing at Cogora, Jess Cornish, kicked off the night's proceedings: "We may say every year how truly valuable it is to have a night like tonight where we recognise those who have gone above and beyond, but I think in the current climate, these words have never been more appropriate.
Two years on and the impact of the Covid pandemic is still ever present - as are the knock-on effects it is having on patient care. I was lucky enough to be one of the judges on the panel for the new Vaccination of the Year category, and I was honestly blown away by the amazing dedication, innovation, leadership and courage so many of you showed.
Using the experience of the covid vaccination programme, you have extended the way you engage with communities, adding opportunistic health checks to increase access to healthcare. All this innovation has been against a backdrop of the usual challenges; tackling staff shortages, managing rising patient demand, the secondary care workload dump…..
But this is why I think it is as important as ever to celebrate your successes and the amazing resilience that you continue to show. Tonight is our chance to put all our worries to one side and celebrate the very best examples of general practice."
And what a celebration it was! Here are our 2022 winners . . .
Medical Supplier of the Year
WINNER: Enhanced Primary Care
Offering a unique PPA reconciliation service, Enhanced Primary Care is a hassle and risk free service for practices. Their mission is to offer practices time – a precious commodity in primary care. They have found hidden income worth £733,531 for practices in just 15 months.