05 May 2020
BLOG: COVID-19 – A Practice Manager's story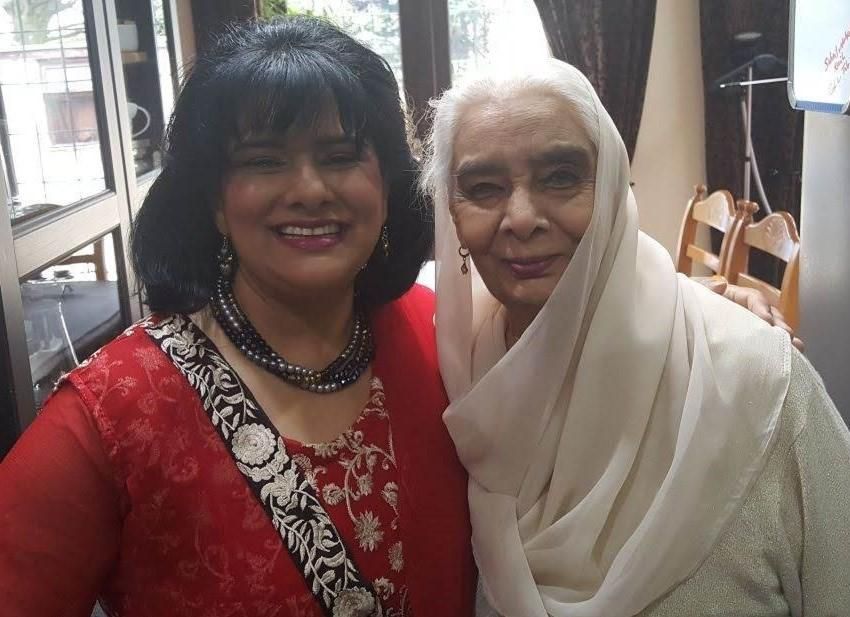 BLOG: COVID-19 – A Practice Manager's story
My Story
In a pre-Covid NHS, my mum died on 2nd March 2020. She had spent three days in a choked A&E department, on a trolley, in total heart block and she had dementia. On Tuesday 25th February she was moved twice in one day. The first to an assessment unit, the second move was at 11pm to CCU. It took me until the early hours of the next morning to settle her. Despite several emails and telephone calls to PALs services, I have yet to resolve my complaint of the poor care she received.
I am thankful for the three days I spent with her, providing basic nursing care. I am thankful that my five sisters and I were able to give her the last rites together, bury her in a timely Islamic tradition and I am thankful that more than 400 family members, friends and relatives were able to attend her khatam, pray for her and mourn her passing, consoling and comforting us in our grief. I feel so privileged for the full week with my family supporting each other and together sharing the good memories that will carry us through these dark days and our grief.
More than 20,000 people have died of Covid-19 since, countless more in the community and in care homes. Without testing it will be difficult to ever know how many were taken by this invisible invader. Many dear departed loved ones may have had their last rites and appropriate passage snatched from them, without the comfort of family, friends and carers to be with them in their last moments!
The harsh effects of this psychological trauma will come to bear on the system and particularly general practice for years to come. We need to start preparing now.
My Role
In recent months operational practice managers may have felt undervalued and threatened as more strategic roles emerged to support PCN development. However, since arrival of Covid-19, practice managers have had the light shone on them, illuminating their magnificence during times of crisis when urgent action is needed.
As coronavirus struck, my role changed overnight from horizon scanning and strategic planning to focusing on safeguarding the wellbeing of staff and patients. My horrendous action list changed on an hourly basis, as more information and guidance was received daily.
Organising the Practice
An early action for the leadership team was to set up a red zone to see patients suffering from Covid-19 symptoms and a green zone for routine appointments, within our main site. Quickly, this transferred to our branch site. However, as numbers grew and more guidance was received, we worked with the health and wellbeing system to create hot hubs and a hot visiting team for care homes. All patients exhibiting Covid-19 symptoms are now seen at the hot hub. In the practice we focus on core general practice, complex patients and others who have an urgent need.
Social distancing measures were put in place quickly within the practice. Desks were moved to enable two-metre distancing; where possible, staff were allocated laptops and sent to work from home, with regular contact and clear task allocation. Coffee and lunch breaks were staggered to ensure social distancing could be adhered to. In addition to other infection control measures, over the last week all staff have been required to wear a mask, if not able to social distance.
Closing the practice doors was a heart-wrenching but necessary action. Many measures were put in place to ensure our patients knew we were open and would continue to provide care to those who needed it.
Two reception staff were based at the front desk, one to open the door and undertake any necessary disinfecting procedures and the second to arrive and prepare the patient for their consultation with a clinician. Family planning clinic, baby clinic and other key services are continued and patients triaged prior to attendance.
Shielding, Vulnerable and Self-Isolating Patients
Though the process for developing the vulnerable patient list was frustrating, once identified our PCN Social Prescribing Link Worker (SPLW) was immediately allocated the task of ringing patients. As this list grows and the work of health care assistants in the practice has reduced, they have been repurposed to work with the SPLW, ringing and supporting those in need.
A concern from the SPLW was that telephone calls did not allow her to assess the psychological condition of patients. She felt body language was a better indicator. She has since started using Microsoft Teams to have video consultations with those patients. The intention is to move towards video group consultations, coffee mornings and other group activities as relationships and our confidence in using remote technology for this purpose grows. We are testing and tweaking communication with these vulnerable patients daily.
Though not on the shielding list, people with learning disabilities and mental health problems are a significant concern. Members of the nursing team, SPLWs and third sector and local authority colleagues are joining forces to manage the complex needs of these people and their carers.
Care Homes
Our practice has nine link care homes. An administrator maintains daily contact with them. Our care home GPs have done weekly ward rounds for several years using laptops, with the support of Community Nurse Practitioners. These ward rounds have continued, virtually with face-to-face contact only when necessary. Three weeks ago, we had two patients with Covid-19 from one care home. Numbers of positive cases and deaths have since grown exponentially. Testing of both staff and patients remains erratic. Untested patients discharged from hospital are a key issue for care home staff working under extreme pressure without the necessary PPE.

Testing
Testing has been a continuous concern. During the first week of lock down four GPs, one nurse and our clinical pharmacist self-isolated. Five staff did this because members of the family were exhibiting symptoms. Testing was not available, so the 7- and 14-day rules were adhered to before staff were able to return to work. Self-isolating staff posed some issues for the team as we did not have the right IT infrastructure for home working at that stage. Coordinating the appointments schedule and changing this daily kept our operational manager and appointments administrator on their toes. This continues as self-isolating staff go off whilst others return. We are delighted that now in the sixth week since lock down we eventually have testing for key workers that is available and accessible.

New Ways of Consulting
With a high prevalence of complex patients, a move to digital consultation methods has always been a challenge, though e-consults were received well by some patients. Overnight, we transformed consultation methods to almost full triage and video consulting. We have accuRx installed and it is usable in a fashion but do not have either the bandwidth or computers with microphones and cameras to make effective use of this platform. Half a telephone screen does not provide adequate functionality, and GPs are using photos, which are better for making a diagnosis. We are testing the EMIS platform for video consults as a comparator.

Clinicians and patients are adapting well to new methods of consultation, which we expect to adopt as a preferred option for a post Covid-19 world. However, we will need adequate kit, support infrastructure and training, in addition to robust governance if this is to become a more permanent feature of general practice.

Practice Health Champions and the Community
Patients, communities and citizens have risen like a phoenixes from the ashes to galvanise citizen leadership and support networks whilst statutory services shut their doors. Their support with vulnerable patients has been invaluable. In addition, in the absence of PPE, patients, local businesses, colleges and others started to provide laser-printed visors, goggles, pizza and very necessary chocolate. Thirty women across Gateshead set up a network of sewers through a Facebook page to make masks, scrubs and scrub bags. Our practice health champions, and The Gateshead Area also produced scrubs and there are other incredible examples of volunteering, too numerous to mention.

The New Normal
The new normal for general practice is yet to be determined. Undoubtedly, we will emerge from this as a service provider using digital technology as our main consultation method. Whilst frailty and care of the elderly have to date been major priorities, demographics and population health needs will have changed during this pandemic period. Our priorities, relationships with each other, relationships across the system and importantly, relationships with those we serve will have been reset during this period. Working together to find new solutions to new problems will be essential to determine a sustainable new normal.