05 May 2020
Healthcare reform – Why it's so difficult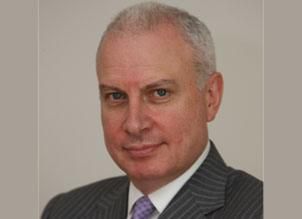 In the aftermath of a general election, it is usual for the Secretary of State for Health to take the reigns of our most beloved public service, the NHS, with a combination of reform and investment. While our last election was only a little over 4 months ago, no-one expected to be reforming the NHS in the environment created by Covid-19. The recurring challenge in health system reform has always been to ensure that it both succeeds and is sustained.
In these most difficult times, how can we create the right environment for the NHS long Term Plan to be realised? There are three main themes, recognised internationally, that need to be addressed when looking at sustainable reform.
Addressing central control
Firstly, there needs to be a significant change to the cultural persistence of centralist control to one of co-production with the service. People in the care sector tend to support best that which they have helped to create.
We must develop a productive environment in which change can flourish. Doing so will require us to align behaviours with both clinical and financial drivers, this will help ensure that the underlying principles of a reform programme are adopted. Perhaps the integration of care can be best defined through the integration of behaviours.
There also needs to be a consistent set of values between the policy makers and the teams responsible for implementing reform. Decision makers at the centre must develop the art of control by letting go, a process of subsidiarity, which promotes the freedom to move from the status quo (centralism), to local empowerment and delivery.
Purposeful Leadership
Second is leadership. However, this is not the process of developing positional leaders but rather in the nurturing of purposeful leadership within a multidisciplinary team and ensuring that there is distributed leadership, which then becomes a style of practice rather than an individual discipline.
There also needs to be a process to overcome the real or perceived challengers of delegation in order to allow the performers of care to make decisions about care delivery. Most important is to enfranchise those within the team that do the work. This delivers the vital fourth principle of the quadruple aim for healthcare provision – enjoyment at work.
Getting the right tools
Thirdly, and significantly why reforms have been compromised in the past, is that the frontline teams do not have the necessary tools to do the job. While they may have the skills, competencies and equipment to perform their duties, they are rarely equipped with accurate data and enough financial control over local resources.
The NHS is data-rich but the frontline remains information-hungry, as the data supplied does not help to inform decision making about patient care or is particularly meaningful. Metrics which measure things that matter to patients and improve care sometimes have been overlooked and governed through performance targets. Devolved responsibility to manage local resources is required, this includes both the people and the budgets aligned with the delivery of care.
Maintaining patience with reform
It is also important to reflect that the reform of healthcare provision is really hard work. Too often, transformation is thought to be something that can be achieved in a short period of time.
Transformation is, in fact, a process only achieved through multiple small scale redesigns over a long period of time. It often involves carrying out a series of experiments which may or may not deliver improvements. Persistence and feedback on testing sometimes require mid-course correction to ultimately deliver the reform agenda.
No-one gets it right the first time, so there must be some acceptance that the NHS Long Term Plan will need refreshing during its course.
Operational change should always emerge from a sound strategy rather than being independently planned. Ultimately, progressive change is a well-manged set of sequential experiments and needs to start where the interest and energy is and then develop an incremental approach to implementation.
Therefore, healthcare reform rarely has an ideal set of circumstances in which to flourish, and component changes in a complex system often reveal interdependencies not formerly recognised. In adaptive change, leadership is about mobilising and engaging people with the problems that need to be solved, and clinician buy-in is crucial to any agenda for healthcare reform.
Possibly the greatest financial risk to our NHS at this time is the morale of its staff. Without recognising the importance of an improvement in the enjoyment and satisfaction of the people delivering the work, reforms will rarely be sustainable.
Hostile local conditions or inadequate support must be managed. It must be recognised that the workforce cannot be redesigned without redesigning the work.
Reform is a multiyear process of exhausting work and, without this recognition, it is often difficult to really develop a transformational programme. The best definition I've seen of leadership is that the final test of a leader is that they leave behind in others the conviction and will to carry on.
To conclude
In summary, the key elements for the success of healthcare reform involve the development of local clinical leaders and teams, and leadership must become a style of practice. There needs to be standardised repeatable processes for change and improvement, and the unswerving support, but not control, of the senior leadership team.
Project management is required to operationalise strategy and senior management should protect staff from firefighting and facilitate clinicians and their patients to control the system. A deep understanding of the paradox of form and function, reform and restructuring, rhetoric and reality needs to be explored. Partnership is the key element of success.
Finally, the reform of care in any system cannot ultimately be sustained without payment and then institutional reform.
Click here for more information