05 May 2020
Interview: Minesh Patel, Chair, National Association of Primary Care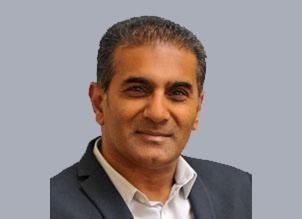 Interview: Minesh Patel, Chair, National Association of Primary Care
Minesh Patel, Chair of the National Association of Primary Care, has highlighted the opportunity to capture positive learning from the disruptive landscape of COVID-19 at Best Practice 2020.
There has been a tragic loss of 28,000+ lives to the virus in the UK, including more than 100 health and care workers that we should not forget. There is much that we have learned and changed and so much more to do.
Minesh said the NHS was currently seeing a great leap forward in integrated working and team working, role development, use of technology and the volunteer movement that would have long-term benefits.
Crisis management of the pandemic has resulted in population health initiatives being implemented at an unprecedented scale and pace, including the identification and shielding of vulnerable patients and testing of keyworkers.
Minesh said a population health approach to primary care, a key focus for the NAPC, will also be vital as the UK comes out of its first wave of COVID-19 to be faced with a huge backlog of unmet health and wellness needs.
He thought it possible the UK could find itself alternating between different degrees of lockdown over the next year to 18 months, a situation requiring primary care to take a twin-prong approach of catering for the needs of COVID-19 patients and survivors and catching up on routine care of patients with other conditions who may have avoided the NHS during the pandemic.
Minesh added: "We know we are storing up problems. We know that people are not presenting with illness and we know that some things are being deliberately deferred by the NHS as well so over the coming months we are likely to have a delayed accumulation of needs, delayed care and delayed diagnosis. There might well need to be a population health response to that that feels different even to the routine care we are providing.
"The final bit is that we are going to have a cohort of patients who have been through a very, very traumatic time, who have a wide-range of needs that may or may not be readily met."
Looking ahead to Best Practice at the NEC Birmingham on October 14th and 15th, Minesh hoped the event would be an opportunity to bring primary care together with the wider NHS and showcase how working relationships have been strengthened through the pandemic.
Best Practice is Europe's largest event for primary care, bringing together 5,000+ healthcare professionals across two days. Minesh defines primary care as 'first contact care' that is not limited to general practice but could include anything from the doors of A&E to community nursing.
He hoped the agenda for Best Practice 2020 would capture the diversity of primary care, saying: 'It is quite critical. This year is the most unusual year in the history of the NHS and so it is a good time to disrupt the usual flow and bring together a broader audience of delegates and speakers."
"By October, a lot of what was in the NHS Long Term Plan that seemed over-ambitious, undeliverable even, has been delivered ahead of time."
For example, the NHS Long Term Plan set out the formidable aim of reducing face-to-face contact in outpatients by a third over the next five years by making better use of technology and virtual consultations. Minesh pointed out this transformation had now happened in the space of a month in response to the pressure of COVID-19.
Once the UK has got through its first wave of COVID-19, Minesh believed it would be important to consider how the rapid transformation of outpatients has changed the interaction between primary and secondary care and to consolidate this new way of working going forward.

The NAPC were the driving force behind the creation of primary care homes, a type of primary care network (PCN) delivering population- based health and care to local populations of between 30,000 and 50,000. The organisation was instrumental in piloting and rolling-out the model across England, shaping national policy that resulted in PCNs going live across the whole of England on July 1 last year.
Going forward, the NAPC's mission is to improve the health and wellbeing of defined populations locally, nationally and internationally. One key focus will be developing population-focussed integrated care across providers, including trialling new ways of working at the primary/acute care interface and there will be stories to share around this work at Best Practice 2020. The NAPC will also be supporting workforce development to meet population health and wellbeing needs as well as running an exciting primary care network digital incubation programme, bringing PCNs and tech companies together to test and deliver digital health innovations.
To find out more about the NAPC's work, visit https://napc.co.uk/ and for the latest on Best Practice 2020 and the co-located Best Practice in Nursing and Respiratory Show, visit https://www.bestpracticeshow.co.uk/.