05 May 2020
NHS Hero: Tribute to Dr Krishan Arora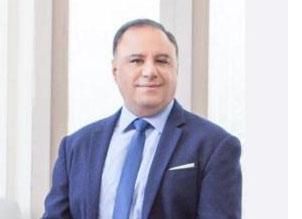 NHS Hero: Tribute to Dr Krishan Arora
Dr Krishan Arora graduated from Cambridge University in 1988. His interests included dermatology and most clinical specialties. He worked as a full-time grassroots GP and senior partner at a 11,500-patient practice in Croydon where he had served for 26 years. He became a Clinical Director of a primary care network and was a director on the Croydon GP Collaborative as well as a member of the South West London online consultation board
Krish had a long and successful career as a GP, winning huge admiration from his patients and colleagues alike. I got to know him through his work during my time at Croydon CCG and it became clear very quickly his passion for all things digital, with plans to develop a special area in his newly renovated practice to install tablets to allow his patients to access online consultation and other health and wellbeing support.
He was known for his care for his patients, his sense of humour, his dedication to the healthcare profession and making things better for people. Whilst being a caring GP, he also had one of the warmest and kindest personalities, becoming a good friend. There wasn't anything Krish wouldn't do to help and support others and he readily agreed to share his learning of becoming a newly recruited Clinical Director at the Clinical Director Summit at Best Practice in October last year.
He will be sorely and deeply missed by many including myself and leaves behind his very heart-broken wife Tata Arora who could not have been prouder of him as a husband and a GP loved by so many of his patients.
He will remain forever in our Hearts!
Many of you may be affected by loss during COVID-19. You can access the bereavement support online or you can call the confidential bereavement support line, operated by Hospice UK, on 0300 303 4434. This is free to access from 8am – 8pm, seven days a week.
NHS Charities have launched an urgent appeal to support NHS staff and volunteers caring for patients with COVID-19. Click here for more information and to make a donation.