02 Jun 2020
Making an Impact – Social Prescribing Evolves to cope with Rising Demand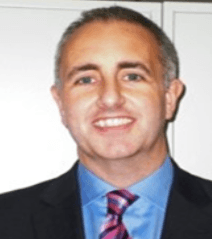 Enabling the development of social prescribing models to cope with the rising demand for community support; capitalising on emerging new roles to support primary care was at the heart of the new model recommended when PCC recently supported NHS Halton CCG.
We reviewed the existing social prescribing service and helped formulate a new model which would allow the incorporation of the requirements from the network contract DES and ensure the range of interventions supporting the Halton health system were aligned through a single vision for social prescribing.
Background
Primary care networks will be the base from which the Integrated Care System (ICS) is built, around both people and place. Significant importance is being placed around the expectations for ICSs, as illustrated by the significant investment by NHS England through the £43.5m commitment of recurrent funding.
NHS England's Long-Term Plan (NHS LTP) highlighted Social Prescribing as a key element in the prevention workstream, and the Network Contract DES for 2020/21 has stated its commitment for expanding social prescribing services across Primary Care Networks (PCNs), so, it is not surprising that Social Prescribing is one of six development support domains for PCNs.
Clearly the COVID-19 pandemic has significantly impacted the health and social care system and primary care is no exception. General practices were forced to implement telephone triage at scale almost overnight, and there is now perhaps greater recognition of the importance of connectivity and coordination of support-based activities during this crisis and for the future.
What we did
PCC supported NHS Halton CCG and the two PCNs of Runcorn and Widnes in crystallising a social prescribing strategy to ensure the future service was accessible to all, and formulated a delivery model which met the particular needs of the population of Halton.
This comprised of a series of engagement events involving all the key stakeholders across Halton, to understand the developments that were taking place, what had been working well, and what the present challenges were. We used a combination of interviews, group interactions and workshops to ensure service users, commissioners, providers, general practitioners and practice staff had the opportunity to contribute.
Through building on existing policy and the ICS strategy together with interweaving the specification requirements from the DES, we developed a consensus for a future definition for social prescribing and a service model.
We completed our support providing a series of supporting documents around quality standards; link worker training programmes; service specification, together with recommendation for implementation.
Future needs and opportunities
The review published in February by the Institute of Health Equity [1] concluded that in England health is getting worse for people living in more deprived localities and regions, health inequalities are increasing and, for the population as a whole, health is declining. As a consequence, if we do not address this decline, the ambition of the NHS LTP may not be realised.
Through PCNs exploring opportunities to develop partnerships with Local Authorities/Councils and other local agencies, this could contribute to how the system can address some of the challenges faced by their local populations relating to the wider determinants of health, and close the gap in health inequalities.
PCNs have the opportunity to utilise the Additional Roles Reimbursement Scheme (ARRS) to fund any of the 'new roles' including the health and wellbeing coach and care coordinators. Both roles would logically fit as part of the social prescribing 'family'. Health coaches will focus their skills on helping those patients with low initial patient activation measure (PAM) scores or with complex or multiple issues. Care coordinators, given they are more junior in grade, will provide a more supportive function, focusing on patients likely to require more straightforward signposting to community groups.
PCNs may also wish to consider delivery models which allow link workers (and future roles) to work for the PCN collectively, as part of a social prescribing team, receiving referrals from each practice which undergo a triage function to ascertain priority/urgency and the individuals 'need' and are then allocated to the appropriate team member.
Our health and social care systems have been forced to pause more routine activities and procedures, which will need to be addressed as the current pandemic begins to subside. However, we must also be mindful of the future implications from this pandemic; a potential 4th wave [2], which may result in a long-lasting legacy of patients suffering from mental health problems, anxiety, depression and loneliness. This is illustrated in the diagram - Potential Impact from the Covid-19 Pandemic:
In light of the Covid 19 pandemic, the importance of communities being, and remaining, well connected and looking at the roles such as link workers and community volunteers can play is vital. This includes roles to support individuals who are 'shielding' and individuals who are isolated or have difficulties with mobility. Social Prescribing can play an important part in enabling individuals and community health and wellbeing.
For more information or if your PCN, CCG or ICS would like support contact enquiries@pcc-cic.org.uk.
This article was first published here.
[1] Health Equity in England: The Marmot Review 10 Years On; Professor Sir Michael Marmot etal.
[2] Victor Tseng, Pulmonary & Critical Care Physician, USA.