02 Jun 2020
Time to Reflect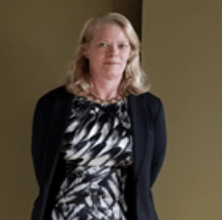 The Covid-19 crisis has accelerated the transformation of care, with pressures on workforce driving practices to work together, with other partners and in different ways. The need to manage who comes through the front door has meant forcing the digital revolution earlier than many practices may have anticipated. Practices are now using video consultations, on-line consultations and effective triage, and it is likely many practices will retain some of the new ways of working when the peak has passed.
Leaders have emerged – there is a clear shared purpose, with the leaders able to direct activities and efforts towards some shared goals and the vision of operating in the best way that is possible for patients in the midst of the crisis. Some of the old power of hierarchies have left – and new power focused on networking with other professionals and working with the community has emerged.
When you consider change, one of the essential elements is a call to action – and there could not have been a stronger call to action than Covid-19.
So what will stay and what will go? In the months that follow, there will be increased pressures on primary care, as they play catch up with those patients who should have accessed services and couldn't, those who needed secondary care and couldn't access the support needed, who now need primary care to pick up the pieces.
For PCNs there needs to be time to reflect and consider:
Where are we now
What has worked well
What do we want to keep doing that we have now started
What have we learnt
We should be thinking now about which changes we have implemented will help and support us best in the future. Things to consider include:
Can we deploy some of the digital solutions to help us best manage support to care homes?
How can we continue to support secondary care going forward?
What have we learnt about digital solutions that in the longer term will enable redesign of out-patients processes?
Not to mention considering the bigger questions about how do we now work with the integrated care system (ICS) to ensure that the funding will flow to enable primary care driven innovation to continue. With the investment and impact fund there is an opportunity – if primary care can continue to lead the transformation of services. It's time to share learning with other ICS partners and ensure the primary care contribution is properly recognised.
So after spending some time reflecting, PCNs should now consider:
What is our vision going forward
What are our priorities
How can we break this down into population groups to be served
For each group, who are the right partners to work with
How do we build on our successes and now take forward the delivery services for these patients
What services can be better delivered on a network (or cross network) basis,
What have we learnt and how do we use this learning to improve these services,
How do we involve patients in these discussions
How can we ensure sustainable financing models and appropriate governance for these services
PCNs and practices have adapted well to rapid change, embracing new models of care and they can now build on this to enable the greater provision of proactive, personalised, co-ordinated and more integrated health and social care for their patients. But the first step should be to reflect on the response to Covid-19 and build on what has been achieved, making sure contributions and successes have been recognised.
For facilitation support for your PCN or practice to reflect, learn and start to map the way forward contact enquiries@pcc-cic.org.uk
This article was first published here