08 Jul 2020
Dr Neil Paul describes his return to work since lockdown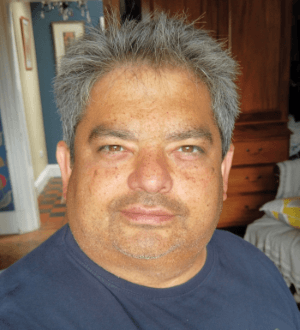 Dr Paul is a full time GP in Sandbach, Cheshire. He is a PCN CD, a Lead for a GP federation and a shadow board member of Cheshire East ICP. He co-owns Howbeck Healthcare a company that supports primary care innovation that works with a range of GP practices, GP federations and other NHS organisations across the midlands and northwest.
---
I don't think it's yet a cliché to start this article by saying that general practice has seen more change in the last six months than in other period in my 20 previous years as a GP. One of my many roles is being a clinical director for a PCN and this week for the first time in ages I visited one of my practices in person just to get out. The change from the last time that I was there was huge. Normally their central waiting room is heavingly full of people coughing and spluttering, some queuing at the desk, some queuing at the touch screens, call boards beeping calling patients into rooms and people wandering around, this time there was a security guard at the door who wanted to know why I was there, who reluctantly let me in as long as I was wearing a mask. There was an empty waiting room with three socially distanced chairs, just in case a patient was deemed suitable to come down. The place was empty apart from a receptionist behind a spit scream and as I chatted to her, long hair doctors popped out of their rooms or with their headsets in place looking at little like my teenage son on an online gaming bender, blinking to adjust to the light and trying to focus on something more than 12 inches away from their nose all eager to see who this brave person was who had come to see them, none quite brave enough to get too close to me all waving from a distance.
We have seen an IT revolution in primary care with the wholesale adoption Of video consultation and triage systems as well as a range of clever messaging systems. Our estates have been shown to be wanting in terms of infection control and workflow around the building resulting in people setting up hot zones in car parks and Porter cabins because the surgery premises wasn't capable of keeping people at a safe distance and this leads me to think about what more change might be coming.
More IT is coming, the field is now full of innovative start-ups who can see that they can get their products into the marketplace as boltons to the main clinical systems. I'm not sure any of them have established a great business model for reaping the rewards of their endeavours but an opening up of APIs, a more open to change userbase and a need for more productive care should sustain them though no doubt there will be mergers and acquisitions as big fish eat little fish and some evolve.
Primary care estates need a thorough overhaul. Whether there will be enough money is the question but traditional one GP seeing all patients in one room all day passing on who knows what bugs from one to the next surely needs reviewing. Flows through buildings, keeping at risk patients separated from infection risk and easy cleaning and use are key.
The virtualisation of the workforce is a gamechanger. Prior to covid a company called Qdoctor were offering locums working online from their own home. If you didn't have a Locum near you, you could hire one from the city down south to do an hour or a day's work for you. Some couldn't get their heads around how this would work but given that huge numbers of the workforce have now sat at home and triage huge list of patient's locums and salaried doctors may never work in one practice ever again. There is real opportunity for working at scale with teams of doctors or other healthcare professionals triaging lists of patients from across an area, never having actually set foot in the patient's own practice.
Skill mix while happening is still about to explode with the additional role's money about to be injected into primary care. Huge numbers of non-traditional staff will be working in primary care either in practices or across multiple ones in PCNs. The IT will need to cope with this, receptionists will need to cope with this, patients will need to cope with this.
This is all driving an agenda of larger practices or general practice working at scale. There perhaps is no need to merge partnerships but increasingly there may be a question of why not? Top level management skills will be needed to help manage this working together and working at scale. Providing services across 50 to 100,000 patients with a distributed virtual workforce and new IT will require new skills from our managers.
The rise of integrated care partnerships and perhaps a new contract for general practice and a blurring of the traditional silos of working may also have fundamental changes. Personally, I do wonder if general practice should give up urgent care. Prior to Covid it wasn't uncommon to come across GPs managing acute MI's in their rooms, managing asthma attacks, managing unwell COPD patients, managing all sorts of serious infections, the number of ambulances coming and going from my surgery was huge. The disruption to routine surgeries unmeasurable.
Some of my GPs were affectively turning into almost A&E doctors primarily driven by the desire to keep people out of A&E because of the four-hour targets. However given we no longer want ill patients in our buildings and our buildings may not have doctors in them anymore we need to think about where the patients who were acutely unwell and seen is this by an acute visiting service or in a hub and spoke model perhaps run by an acute sector organisation? General practice will need to think about what actually is it's wrong it's given up obstetrics care locally gave up minor injuries if it's giving up acute care what actually does it do? Personally, I still think there's a lot for it today including health promotion, population health management, chronic disease management, screening and immunisation care of the dying et cetera.
A colleague and I a few years ago set up a Company to help practices come together to form GP federations. We've done quite of few of these and still support them however we've started branching out into all the above, helping practices identify and implement IT changes, look at how their estates may need to be adapted and changed to cope with new world working, helping train practice staff to adapt to new ways of working including working across practice boundaries, running cross practice services, working with partnerships to ensure their resilience stability and where they want to helping the merge or at least work in big groups. We also work with existing managers to upskill them and support them and we provide both project management and senior management support.
We live in interesting times and I look forward to updating you on some of our endeavours in future columns.