08 Jul 2020
COVID-19 and Inflammatory Bowel Disease – a surrogate for patients with long-term health conditions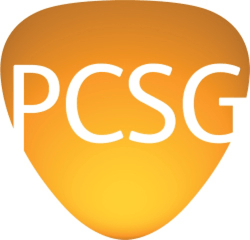 The first cases of COVID-19 were confirmed in the UK on 30th January 2020, although it is likely that it was already present for some weeks before this. Since then, healthcare has undergone a significant change with an initial flurry of activity to protect patients and staff from infection. Now we are entering a phase of reflection, reviewing what we have done to assess the benefits, learning from the implementation of new ways of working, and starting to plan healthcare delivery over the coming months and years.
Inflammatory Bowel Disease (IBD) affects at least 300,000 patients in the UK, but the number could be almost double that. Crohn's Disease and Ulcerative Colitis are the two main subtypes. IBD is a disease that can affect patients of any age, with both gastrointestinal disease and extraintestinal effects that impact on all aspects of patients' lives.
Using IBD as a surrogate for patients with other long-term health conditions, the impact of COVID-19 has been significant. Patients with long-term health conditions already face increased financial, psychological, and emotional strain; their overall quality of life and life expectancy is lower [1]. Covid-19 has increased these effects.
Patient organisations including Crohn's & Colitis UK and Crohn's in Childhood Research Association (CICRA) have been affected by a significant downturn in fundraising opportunities but they continue to offer support for patients remotely www.crohnsandcolitis.org.uk/support and www.cicra.org/how-we-can-help/emotional-wellbeing/. They have both noticed a significant increase in calls – at the peak Crohn's & Colitis experienced a four-fold increase in helpline enquires and a 600% increase in visits to their website. Other organisations have enabled free access to online support to patients during this time – for example, chatbot support is available from www.norihealth.com. As funding has become scarce then funding for research has also been significantly reduced, which will have long-term implications for diagnosis and treatment www.crohnsandcolitis.org.uk/research.
Patients have been concerned about contracting COVID-19 from healthcare environments and they have interpreted the closed doors at GP surgeries as meaning that the surgeries themselves are closed. Stories are emerging of patients not acting on symptoms and presenting to healthcare services late with severe anaemia or advanced colorectal cancer. Patients suffering flares are self-medicating rather than seeking advice, which presents both immediate risks and longer-term implications to control of their disease. If patients do not have a personalised flare card or care plan, most IBD helplines are still running, and details can be found on https://crohnsandcolitis.org.uk/support/find-an-ibd-nurse-specialist. The RCGP and Crohn's & Colitis UK have also developed a pair of flare cards that can provide generic advice for those working in Primary Care www.rcgp.org.uk/ibd.
Patients with IBD can be treated with a range of immunosuppressants and the guidance for shielding has varied since it was first recommended.
www.gov.uk/government/publications/guidance-on-shielding-and-protecting-extremely-vulnerable-persons-from-covid-19/ includes "People on immunosuppression therapies sufficient to significantly increase risk of infection." with the recommendation that they do not leave the house until at least 30th June 2020. In order to help identify the risk associated with different levels of disease and associated therapy, the BSG have produced guidance [2], including a risk calculation grid www.bsg.org.uk/covid-19-advice/bsg-advice-for-management-of-inflammatory-bowel-diseases-during-the-covid-19-pandemic/ and a self-assessment tool for patients to use https://ibdregistry.org.uk/covid-19/. Crohn's and Colitis UK have also published a patient friendly online decision tree. Further updates are likely to follow as the experience from around the world with COVID-19 contributes to refining the recommendations in the grid.
Patients who are shielding or self-isolating may also consider stopping their immunosuppressants, but the guidance is clear that the risk of a flare outweighs the risk from continuing medication. The exception is oral prednisolone, but this should not be stopped suddenly because of the risk of precipitating an Addisonian crisis. In order to minimise contact with immunosuppressed patients, the Specialist Pharmacy Service have produced guidance that can help identify those patients where the interval between cytotoxic drug monitoring may be safely extended www.sps.nhs.uk/articles/dmard-drug-monitoring-in-primary-care-during-covid-19/.
It is important that practices start planning for immunisation as it is highly likely that social distancing will still be in effect in the autumn, especially for patients considered vulnerable. A variety of ways are being considered – drive-through clinics in supermarket or school car parks, or mobile vans.
The way that primary care interacts with patients has also changed because of COVID-19. Telephone consultations were only being adopted in the 1970s, and even as recently as the summer of 2019 the benefits of virtual consulting were being debated [3]. The GMC provides guidance to help decide when remote consultations may be appropriate www.gmc-uk.org/ethical-guidance/ethical-hub/remote-consultations. Experience has shown that remote consultations tend to be more transactional, and fewer issues are discussed each time [4], but consulting face-to-face wearing face masks also loses a significant aspect of communication that clinicians and patients value. We have to rely upon those other cues that can be subtle and easily missed; pauses, sighs, a drop of the shoulders, an change in tone of the voice – these can indicate that patients are struggling and may need additional support.
Patients with long-term health conditions already face multiple challenges; COVID-19 has exacerbated these, and we should be sensitive to their needs. We may be struggling to adjust to the new world, but we must not forget to keep our patients at the centre of our working day.
Kevin Barrett
GP in Hertfordshire and Chair of the Primary Care Society for Gastroenterology.
References
https://www.kingsfund.org.uk/projects/time-think-differently/trends-disease-and-disability-long-term-conditions-multi-morbidi
Kennedy NA, Jones G, Lamb CA, et al British Society of Gastroenterology guidance for management of inflammatory bowel disease during the COVID-19 pandemic. Gut 2020;69:984-990.
Helen Atherton. Digitally enabled primary care: the emperor's new clothes? British Journal of General Practice 2019; 69 (686): 420-421
Victoria Hammersley, Eddie Donaghy, Richard Parker, Hannah McNeilly, Helen Atherton, Annemieke Bikker, John Campbell, Brian McKinstry. Comparing the content and quality of video, telephone, and face-to-face consultations: a non-randomised, quasi-experimental, exploratory study in UK primary care. British Journal of General Practice 2019; 69 (686): e595-e604.