08 Jul 2020
Impact of the COVID-19 pandemic on cancer patients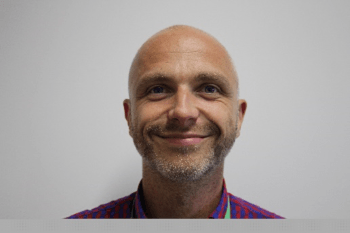 For most people, the pathway to a cancer diagnosis starts in Primary Care when a patient presents with concerning symptoms. Normally, in England there are approximately 180,000 urgent [1] suspected cancer referrals from Primary Care each month. As a result of the pandemic, the number of people presenting to a GP with concerns about cancer, or with symptoms that are alarming them has reduced significantly demonstrating a notable drop in urgent suspected cancer referrals. This combined with the shift in Primary Care moving to a mainly virtual service due to increased infection risk and limited access to diagnostic tests has led to a significant reduction in usual levels of urgent referrals in England. It is difficult to know the impact this will have on cancers being missed or people presenting at a later stage, what we do know is there has been a significant drop in the number of urgent referrals for cancer with 290,000 fewer people being referred for further tests over the COVID-19 outbreak period than normal [2].
For those who had been diagnosed before the pandemic and who had existing treatment plans in place, or were partway through treatment, the COVID pandemic resulted in delayed or altered treatment affecting more than 20,000 people to date [3]. Decisions related to pausing or stopping treatment had to be made to ensure that people receiving cancer treatment weren't put at increased risk of contracting the virus or experiencing fatal consequences due to increased vulnerability that comes from undergoing cancer treatment. This understandably put some people under a greater psychological strain over and above the anxiety and stress that often comes with a cancer diagnosis. At Macmillan Cancer Support, we saw a notable rise in demand for our support services as a result of this increased confusion and concern.
Ideally, everyone would receive high quality personalised holistic care whilst being treated for cancer which will often involve having face to face support from a Cancer Nurse specialist and support worker. The majority of consultations in both Primary and Secondary Care have been happening virtually since the start of the pandemic which may have resulted in patients not receiving the wrap around care that can be essential to successful recovery from cancer treatment. With this in mind, it's vital that as the health service recovers from the initial effects of the COVID pandemic, the government sets out clear plans to ensure that the essential care that cancer patients need can continue to be delivered.
As a GP myself, there have been challenges, not only regarding managing risk in a different way but also keeping up to date with changes to the way we investigate symptoms, to referral pathways and understanding the impact of this for my patients. This has highlighted the need for clear communication and robust safety netting processes during this time. For further guidance and support, visit our Coronavirus and cancer Professional Resource Hub.
References:
2) https://scienceblog.cancerresearchuk.org/2020/04/21/how-coronavirus-is-impacting-cancer-services-in-the-uk/
3) https://www.express.co.uk/life-style/health/1292467/Coronavirus-pandemic-cancer-patients-nhs-cancer-treatment
3)