10 Aug 2020
'CVD management challenges during the COVID-19 pandemic and beyond' - A virtual event held on 8 October 2020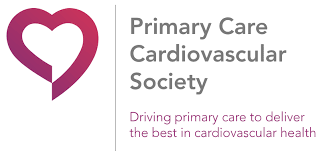 As well as hearing from some of the esteemed members of the PCCS Committee, the event will also welcome Dr Shahed Ahmad who will describe how the COVID-19 pandemic has impacted on CVD prevention and what this will mean for patient outcomes. Dr Ahmad will also discuss what is being done to ensure CVD risk is being assessed and managed effectively within the new era of reduced patient contact.
Another speaker the committee and members are pleased to have on the agenda is Professor Nick Linker who will discuss how CVD services have been affected by the COVID-19 pandemic, exploring the barriers to effective patient management and how these have been overcome. Professor Linker will also talk about what CVD services may look like in the future and ask will they ever return to how they were prior to the pandemic, or do we need to embrace a 'new normal'.
The Chair of the Society, Dr Jim Moore, will describe how the COVID-19 pandemic has affected heart failure patients, explore the impact on infection on these patients and consider the impact of the pandemic on how these patients are currently managed. Find out what the future holds for heart failure management.
Invitations for this meeting are open and free to attend and are for all healthcare professionals involved in cardiovascular medicine, and in particular the education will be targeted at PCCS members, many of whom are practitioners with a special interest or clinical champions. The PCCS Committee also welcome non-members to this exciting meeting, with particular relevance to clinical leads in practices and CCGs, specialist nurses, nurse practitioners and pharmacists with special interest in cardiovascular medicine. If you are starting, or have completed, a diploma in Cardiology this is a great programme for you to extend and update your knowledge.
The event aims focus on the common clinical conundrums the industry currently faces in primary care and in your CCG.
Membership of the PCCS is free and all healthcare professions are welcome to join.
To attend this FREE event, please register your details at: www.PCCSUK.org or contact their secretariat LCW Consulting on: registrations@LCWmed.co.uk or 0330 174 1090.