10 Aug 2020
Helping nurses to bang their own pots!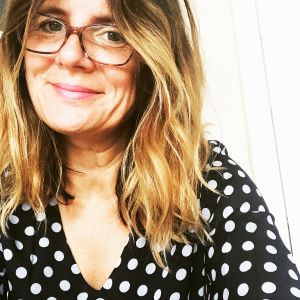 Like it or not, COVID-19 and 2020 are now synonymous. Its been a year where key workers have been celebrated, recognised, even championed. Through the media, communities have seen the selfless and tireless work of many people working in the health and care sector. Something we are familiar with every day. That sense of being valued is one element that I hope we can hold onto above all others.
In our local community, 2020 was meant to be a year to celebrate the work of nursing teams in practices, in the community and in the local hospitals. In the celebrations surrounding the 200th anniversary of the birth of Florence Nightingale we had grand plans to prepare a book of celebration - based around the contribution of nurses to the City. We would pull together stories from nurses, students, and patients; recognise all dimensions including care home, dental and military nurses; celebrate diversity and all those critical elements of being a good nurse.
I have often said that I love nurses but that they frustrate me immensely. You see, as a professional group they have so much talent and care for the people that they serve and yet fail to recognise it. Over the last 6 years, I have been teaming with workforce leaders across the country to unpick that and to boost pride in the profession.
As a practice, we invested resources and energy into increasing nurse pride. Because of our size it was straightforward, and the principles can easily spread across groups of practices. How? Boost professional integrity through investing in the quality of student placements and teaching, introducing clinical supervision and increasing training. Encourage ambition and personal growth through a career pathway from phlebotomist to advanced nurse practitioner. Increase engagement through asking questions and acting on answers.
Despite this, we were still seeing several team members that did not feel valued and were passive in the innovation process.
Embodying the spirit of Florence, we pledged to "Never give nor take an excuse." And pressed on.
We took to social media, and more traditional feedback mechanisms to encourage positive messages and gratitude among patients. We pioneered a nurse-led action learning set and nurtured creativity in the team. We explored the concept of the book – as a physical representation of the pride the City has in our nurses.
Time will tell if this helps nurses to take pride. Even to bang their own pots and pans in the street.