10 Aug 2020
New book: The Inflatable Cushion And Other Stories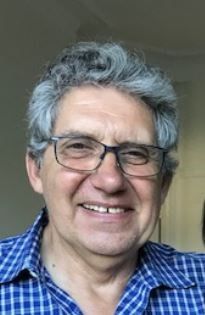 John Launer is a doctor, educator and well-known medical writer. Among his previous books is the award winning collection How Not To Be A Doctor And Other Essays.
For most of his career, John worked as a GP in one of the less glamorous parts of London. For around 25 years, he contributed a column to a medical 'freebie' – a free newspaper that was sent to every GP in the UK. The column became very popular with doctors, among their non-medical friends and relations, and with others who happened to come across them. The essays included tales from his everyday work, as well as observations about the state of general practice and the National Health Service. In all, John published nearly 500 articles, from the day he started as a fresh-faced novice to the time when the internet took over completely and the 'freebie' went out of business.
His latest book is The Inflatable Cushion And Other Stories: Real Life Reflections from General Practice. It includes around 90 of these entertaining pieces, each of them full of wit, wonder and wisdom. They capture what it was like to be a family doctor in London for over a quarter of a century, during a time of tremendous change in society and the NHS. They include anonymised stories about patients and families, descriptions of home visits ranging from semi-social calls to dire emergencies, and the everyday challenges of dealing with computers, bureaucracy and an impossible workload.
Taken together, the pieces show how the essence of medical work at the front line, with all its frustrations and immense rewards, has in many ways never really changed. In the words of one reviewer: "If you have never read anything written by John Launer, you are in for a treat - compassionate words from a wise GP. Everyone will enjoy this, not just GPs." John has dedicated the book in memory of his former GP partner Dr Ron Singer, a well known figure on the medical political scene who died recently. John is donating all proceeds to support food banks across the UK.