11 Sep 2020
NHS-E COVID-19 Support Fund for General Practice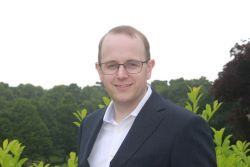 Let's get started with point 28 in the letter! You must submit your claim within 6 weeks of the letter being published. That will be the 15th September, however your CCG might have set an earlier deadline. Do not miss this opportunity to reclaim the actual costs incurred by delivering theCOVID-19 response to your patients.
The letter details each area that practices are able to claim actual additional costs.
They are:
Bank Holiday Opening
Additional Services to Care Home
COVID-19 related absence cover
Additional Capacity (where supported by the commissioner)
PPE costs
Other consumables as required by COVID-19 (including minor physical adjustments to the building
Bank Holiday Opening
Bank holiday opening payments have been relatively clear from the outset. The letter adds the ability to claim non-staff costs such as facilities costs and cleaning. This wasn't clear previously and it might be worth revisiting this for each of the bank holidays.
Additional Services to Care Home
This item in particular feels a little like shutting the stable door after the horse has bolted. There is a heavy requirement for commissioner approval, to the extent of the establishment of a local scheme. It was essentially an acceleration of the requirements of the PCN DES full details were laid out in a letter on the 1st May (https://www.england.nhs.uk/coronavirus/wp-content/uploads/sites/52/2020/03/COVID-19-response-primary-care-and-community-health-support-care-home-residents.pdf). In all likelihood I suspect that retrospective claims without commissioner involvement will be declined. However, take a look at the request for help and if you feel you have delivered this service there is no harm in submitting a claim for the costs.
COVID-19 related absence cover
Sadly, again one where the detail (and reassurance that this detail provides) has come a little too late. Many of us worked through the adversity of colleagues' absence due to uncertainty around reimbursement. To backfill a WTE GP through isolation would have cost upwards of £5000 per time. Many of us simply don't have the slack in the system to accommodate this. You are able to claim up to two additional sessions per partner per week where they worked an additional day to cover colleagues. All cover reimbursement is caveated "subject to commissioner approval". On a positive note this covers both clinical and non-clinical staff and there is now clarity that this cover includes cover for those shielding who were unable to remote work. This tends to be Practice Nurses and Receptionists in the practices I have been supporting.
Additional capacity
Again, another heavy hint that arrangements should already have been agreed with the commissioner. I suspect that this is mainly aimed at offsite "hot hubs" that were established in addition to usual services. These will likely have commissioner involvement and reimbursement agreed, this is therefore likely more reassuring for commissioners than practices. If you have had to bring in additional team members, increase hours or bring in locums it is important to submit a claim even if you have not had prior agreement. The system needs to understand the true cost of the response by General Practice particularly if we face a second wave.
PPE
The letter simply states "more details to follow" from the DHSC. Ironically this is the first item for which our CCG setup a claims process and we have already received reimbursement for all items purchased. Don't forget all the extras like thermometer covers, BP cuffs, Tourniquets etc. as well as the gloves, aprons and facemasks.
Other consumables
The item we have all been waiting for, the catch all, that should represent every cost we otherwise would not have incurred if COVID-19 had not occurred. Minor physical adjustments to buildings, additional cleaning materials and additional clinical equipment "make the list". Other costs must be agreed with the commissioner.
If you experience push back on your claims it might be worth rolling out the "call to arms" letter from Simon Stevens, which can be found here, 17th March 2020, Section 6 F. "Whatever extra resources our NHS needs to cope with coronavirus – it will get." . Society, including us, will be paying for the COVID-19 response for decades. All claims must be accurate and should be fair, they must however represent the true cost to General Practice, Partners should not be left out of pocket.
Your CCG should have provided you with a clear claim mechanism by now, if not ensure you ask how to claim and for a reasonable deadline. Good Luck!
If you require any further information do not hesitate to contact me : daniel@enhancedprimarycare.co.uk or book a call https://bookme.name/enhancedprimarycare