17 Feb 2021
The Future of Best Practice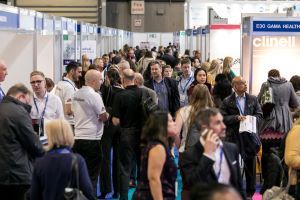 In 2011, General Practice – as we know it – in the UK celebrated its first century. A hundred years earlier, David Lloyd-George was Prime Minister and his government passed the 1911 National Insurance Act which ensured all working males had access to a GP.
These "working males" were placed on panels (the precursor to GP lists) and the GPs were paid a fee to provide care to this section of the population. The first steps towards a nationalised health service were made.
Fast forward three decades, two world wars and a great depression and doctors were persuaded, by stuffing "their mouths full of gold" according to Health Minister Aneurin Bevan, to sign up to a system guaranteeing universal healthcare provision. It was 1948, and the NHS was born.
Though the political environment changed through the 20th Century; the post-war consensus eventually shattered by Thatcherism, these winds of radical change didn't really affect general practice. Funding levels, wages and recruitment were common challenges under governments of both stripes but general practice remained as Bevan and Lloyd-George originally envisaged.
This all changed when the Health and Social Care Act of 2012 decreed that "choice and competition" would help enable integration, whereas as most experts concur, it instead set up numerous barriers with dysfunction the default setting.
Indeed, ever since the act was passed NHS leaders and successive Governments have tried to move away from it as much as possible. New legislation – but hopefully no top-down reorganisations – are on the horizon and can't come soon enough.
If the first century of general practice was relatively sedate then the past decade has been positively hyperactive. And that, dear readers, is where Best Practice comes in.
Amidst the chaos and confusion of the last ten years, Best Practice has been an oasis of calm. The show has offered hours of superb educational content, provided clarity and guidance on evolving national policy and has done its level best to hold leaders to account and ensure your voices are heard.
And you've voted with your feet, thousands of you attending each year. Not just GPs but practice managers, practice nurses and pharmacists as well. It is rightly recognised as the home of general practice – the largest event of its kind in the country. It provides best practice for general practice. And all free of charge.
The next ten years will be just as tumultuous. Covid-19 and Brexit have seen to that. Both are factors in driving a faster pace of innovation which will continue – particularly in relation to integrated care models and new technologies. In ten years' time, general practice will look very different compared to 2011, let alone 1911.
Some things, however, will remain the same but even better than before. Best Practice will support you in your continuing professional development. We will support your colleagues, your practices, your networks, your systems by providing access to the highest quality educational content available. We look forward to standing shoulder to shoulder with you in these years to come.