21 Mar 2021
CVD Prevention is Important to Reduce Health Inequalities, Now More Than Ever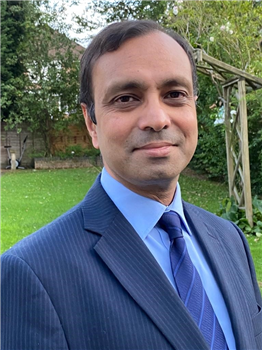 When I reflect on why I'm passionate about CVD Prevention, it's because it's the best and fastest way to reduce health inequalities. In England, CVD kills about 136,000 people a year; which is roughly similar to the number of lives we've lost from COVID.
CVD is the largest cause of health inequalities, as measured by the life expectancy gap. Like COVID, there's emerging evidence about what works to prevent it, but there's also a lot we already know and need to ensure we apply well and equitably.
Like COVID prevention, clinical leadership is needed at a national, regional, ICS and local level. That leadership needs to be properly resourced and supported, and it needs to be multidisciplinary. Doctors, nurses, pharmacists, AHPs, public health experts, data analysts, social marketing leads, and personalised care specialists. As with preventing COVID, faith leaders, the voluntary sector, local politicians, Academic Health Science Networks and many other leaders can help to deliver the best outcomes.
Nationally we have established a CVD Prevention Cardiac Delivery Board, a CVD Prevention Clinical Leadership Group, and a #ZeroCVD WhatsApp group which includes hundreds of people across the country, as well as expert advisory groups for hypertension, atrial fibrillation (AF) and familial hypercholesterolaemia. Patients and our third sector partners are key to these groups.
As part of this, we have just commissioned NHS Benchmarking to be a delivery partner for the CVD Prevent - a national primary care audit that will automatically extract routinely held GP data covering diagnosis and management of six high risk conditions.
Many places have established regional CVD prevention leadership groups and areas such as Cheshire and Merseyside and West Yorkshire have excellent ICS level leadership groups. Detecting the undetected and reducing unwarranted clinical variation are the major challenges for all the groups.
We have made huge strides nationally in reducing smoking and detecting and managing atrial fibrillation. Where we have made less progress, is in tackling high blood pressure. Some other countries have done better than us. In 2021 we intend to improve hypertension detection and management; our main national drive on this is to support people to remotely monitor their blood pressure at home Which is no surprise to me as so many GPs have told me how much this reduces their own workload and how their patients like it. We have already distributed nearly 18,000 blood pressure monitors to CCGs, building on our learning from COVID oximetry.
As the year goes on the NHS will look to increase blood pressure detection in pharmacies, general practice and other venues and will look to further improve control. Repeating the key message that if we want to tackle the gap in life expectancy, we need to move the dial on CVD prevention. With our support, people will be able to self-manage their own CVD health, but we must continue to focus on those most at need and do this in a multidisciplinary way. If we apply the energy and discipline to CVD prevention that we have done to preventing COVID and ensuring equitable immunisation, we will save thousands of lives.