21 Mar 2021
Tackling vaccine hesitancy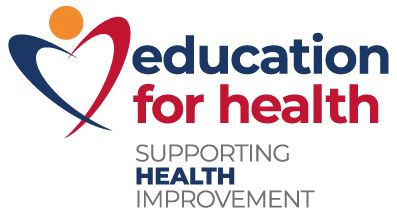 As healthcare professionals tackle the crucial issue of vaccine hesitancy among some of their patients, Education for Health looks at how to build rapport and key techniques to support patients.
As the UK Covid-19 vaccination programme rolls out and moves through priority groups, healthcare professionals increasingly have to tackle the crucial issue of vaccine hesitancy among some patients.
Health Secretary Matt Hancock shared on 8 February at the Downing Street press conference1, take-up of:
93% for older residents of eligible care homes
91% for those aged 80+
95% for those aged 75-79.
However, at the same time, the Royal College of GPs2 is calling for a high profile national campaign to increase Covid-19 vaccine uptake among groups disproportionately affected by the virus. In their vaccine survey of GPs, they stated, "comparing uptake with other ethnicities shows that people of mixed ethnicity, Asian and black are, respectively, approximately only 33, 47 and 64% as likely to receive the vaccine as white people."
So, what can be done to tackle vaccine hesitancy, alongside national campaigns?
Education for Health is a UK based health care charity, with a passion for supporting health improvement by sharing knowledge and know how. We have been supporting healthcare professionals with a suite of resources to provide clarity in the complex world of Covid-19.3
This includes resources around vaccine hesitancy to:
Build rapport
Put yourself in the patient's shoes
How to translate clinical jargon into digestible and simple language for the patient
How to reduce anxiety and stress
The Covid-19 Resource Centre comprises podcasts and webinars around tackling vaccine hesitancy, working with BAME communities as well as supporting the management and recovery from Covid-19. The BAME aspects are delivered by keynote speakers, including Jermain Jackman (Co-chair of Hackney Young Futures Commission), Krishna Sarda (an expert in working across diverse communities), and Professor Rob Horne from University College London.
These are supplemented by factsheets, which you can take back into your area of work whether this be a GP practice, vaccination site or community pharmacy, enabling you to share best practice with your colleagues.
As a charity, we aim to build transferrable knowledge and skills to engage communities not just about vaccine hesitancy but also to support the management and recovery of Covid-19.
Backed up by useful links to government publications, plus WHO and PHE advice and guides, the Education for Health Covid-19 Resource Centre brings together updates in one place to support healthcare professionals with what they need for their role.
To find out more, visit https://www.educationforhealth.org/covid-19-support
---
1 https://www.gov.uk/government/speeches/health-and-social-care-secretarys-statement-on-coronavirus-covid-19-8-february-2021
2 https://www.rcgp.org.uk/about-us/news/2021/february/gps-call-for-high-profile-campaign-backed-by-faith-leaders.aspx