26 Jul 2021
Improving Lower Limb Wound Care webinar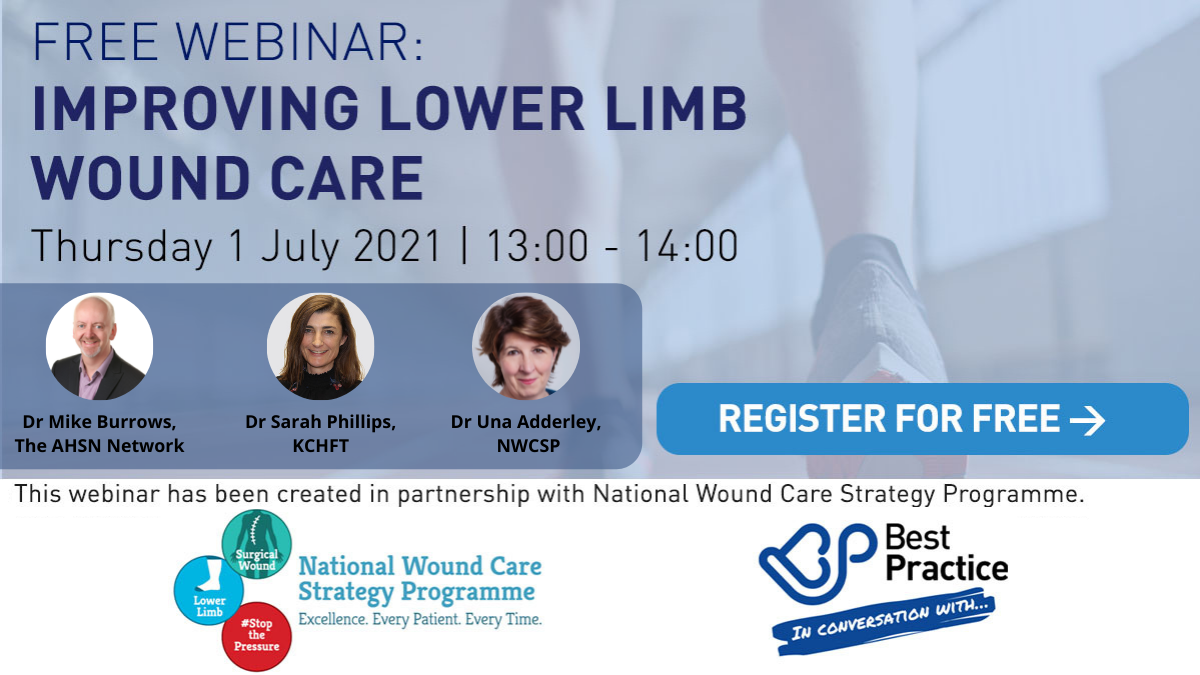 Lower limb wounds form the largest proportion of wound care. In 2019, there were an estimated 739,000 leg ulcers in England with estimated healthcare costs of £3.1 billion per annum and there are at least as many people with foot ulcers but without diabetes, as there are people with diabetic foot ulcers. Between 2012/13 and 2017/18, the number of GP appointments for wound care increased by 164% increase while practice nurse appointments increased by 51%.

The quality of care varies widely but evidence-based care increases healing, reduces recurrence and thus significantly reduces the number of people with lower limb wounds. This situation presents a valuable opportunity for quality improvement through system change to deliver better patient outcomes and secure better value from existing resources.

Produced by the Best Practice Show and created in partnership with National Wound Care Strategy Programme.