26 Jul 2021
OMRON Academy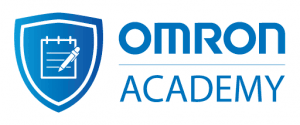 Are you a healthcare professional looking to stay on top of your patient's Hypertension or Respiratory condition management? Discover the latest challenges of hypertension treatment and respiratory diseases with OMRON – the global leader in the field of innovative, clinically proven medical equipment for health monitoring and therapy - through the on-line education platform of OMRON Academy.

OMRON Academy is a curriculum framework made by the expert scientists of recognized societies and offers continuous medical education (CME) for healthcare professionals. We listened to practicing healthcare professionals around the world to learn about the daily needs and gaps that needed to be filled to optimize the treatment of their patients. We acknowledged the need to translate science into practical recommendations for healthcare professionals. The modules have been created and endorsed by leading medical societies such as the BIHS (British and Irish Hypertension Society), the ESH (European Society of Hypertension) and the ISH (International Society of Hypertension).

About OMRON Healthcare: Committed to helping people live a freer and more fulfilling life with zero compromise, OMRON Healthcare is a global leader in the field of clinically proven, innovative medical equipment for health monitoring and therapy. OMRON Healthcare is the No. 1 brand recommended by cardiologists in Europe for blood pressure monitors.