26 Apr 2021
Best Practice, The UK's leading General Practice Show Announces its Return to The NEC Birmingham This October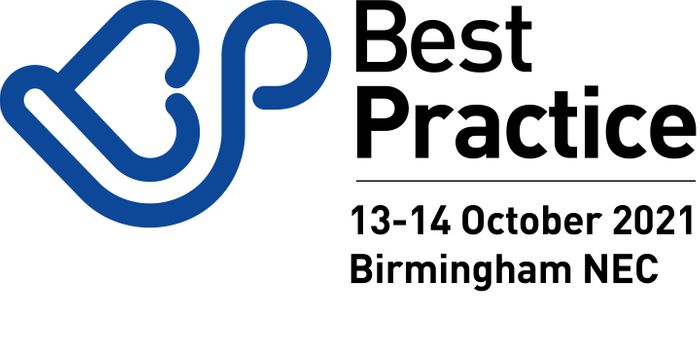 CloserStill Media Reports: Best Practice will return to the NEC Birmingham on the 13th and 14th October 2021
CloserStill Media, Organisers of The Best Practice Show, the UK's number one event for the primary care and general practice community, are delighted to announce its return to the NEC Birmingham on 13-14 October 2021.
Free for healthcare professionals, the focused conference programme will include 200+ stimulating sessions across 10 dedicated theatres, all delivered by healthcare leaders, policymakers, service users and front-line primary care professionals.
Attendees will gain over 12 hours of accredited CPD, expertly tailored to meet the training requirements of healthcare professionals, with clinical content closely following the GP curriculum spearheaded by the Royal College of General Practitioners.
200 exhibitors will also showcase their latest products and solutions for GPs, practice managers and practice nurses.
Registrations can be made here.
Key event statistics for the Best Practice Show:
For over a decade, more than 4,000 senior decision makers from the primary care community attend the Best Practice Show annually
86% of delegates rated Best Practice as excellent or good in terms of content and speakers
82% of previous attendees plan on joining us again this October
78% plan on bringing a colleague with them for the next Best Practice show
-ENDS-
CloserStill Media, specialise in global professional events within the healthcare and technology markets. The healthcare portfolio includes some of the UK's fastest-growing and award-winning events, such as Health Plus Care, The Clinical Pharmacy Congress, The Dentistry Show, The Pharmacy Show and Acute & General Medicine.
It is a market leading innovator. With its teams and international events, it has won multiple awards, including Best Marketer – five times in succession – Best Trade Exhibition, Best Launch Exhibition, and Sunday Times Top 100 Companies to Work For – four years in series – among others.
CloserStill Media delivers unparalleled quality and relevant audiences for all its exhibitions, delivering NHS and private sector healthcare professionals from across occupational therapy, pharmacy, dentistry, primary and secondary care with more than £16m worth of free training.
For more information please contact:
Exhibition and speaker enquiries: Ian Reynolds - i.reynolds@closerstillmedia.com
Marketing enquiries: Shannon Cargan -
s.cargan@closerstillmedia.com