29 Sep 2023
The Business of Healthcare Podcast Review - A Double Dose of Inspiration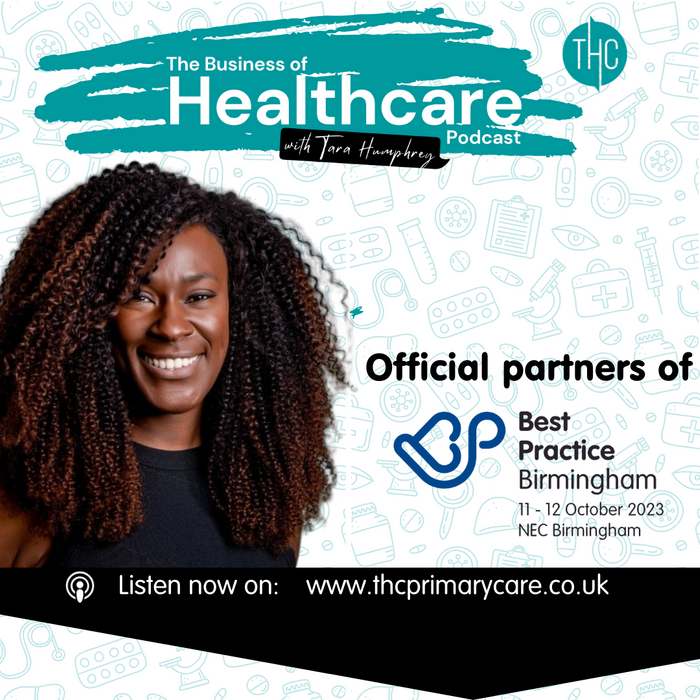 This week, The Business of Healthcare Podcast delivered two insightful episodes that left us invigorated and inspired. Host Tara sat down with Adrian Hayter and Phin Robinson, and each conversation brought a fresh perspective to the intricate world of healthcare business. Whether you're commuting home from work or powering through a weekend gym session, these episodes are the perfect audio companions.
Making the best of what you have with Dr Adrian Hayter
Adrian Hayter graced Monday's episode with his presence, and his insights into implementing change in healthcare were truly eye-opening. He emphasised the significance of patience when it comes to implementing change, acknowledging that this process takes time. A standout takeaway from his episode was the importance of evidencing change with the resources already at your disposal. He stressed the power of using what you have to showcase what more you can achieve with additional evidence.
Adrian also touched on the challenges that are an inevitable part of the leadership journey in healthcare. His words exuded positivity and optimism, reminding us all that even in the face of adversity, a positive attitude can make all the difference.
This episode provides you with great motivation and understanding that things take time, change can be challenging, but persevering and continuing to work hard will pay off!
The Importance of Peer Support and Supervision with Phin Robinson
Phin Robinson, took centre stage in the second episode. His story is nothing short of inspiring, as he discussed his journey in establishing a thriving healthcare business. Phin's organisation, which now employs 350 physiotherapists, and has become a beacon of success.
During this podcast, Phin and Tara delved into several crucial topics, shedding light on the nuances of the healthcare business landscape:
Phin shared insights into how Pure Physiotherapy supports primary care networks, underscoring the essential role that physiotherapy plays in the healthcare ecosystem.
The episode provides valuable advice on how to approach workforce planning and funding a service, particularly when dealing with non-recurrent funding. These practical insights are a must listen to anyone navigating the intricacies of healthcare finance.
The Business of Healthcare Podcast's two latest episodes are a testament to the incredible stories and wisdom that the healthcare industry has to offer. Whether you are seeking innovative strategies for change implementation or looking to scale your healthcare business, these episodes provide a wealth of knowledge and inspiration. Tara, with her insightful interviews, continues to be an excellent guide through the labyrinth of healthcare business. So, plug in your earbuds and let these episodes accompany you on your journey towards success in the world of healthcare.
---
Listen and subscribe to The Business of Healthcare Podcast
Register your free pass to Best Practice Birmingham