20 Sep 2020
Registration Opens for Best Practice Live – The UK's Leading Virtual Show for Primary Care Professionals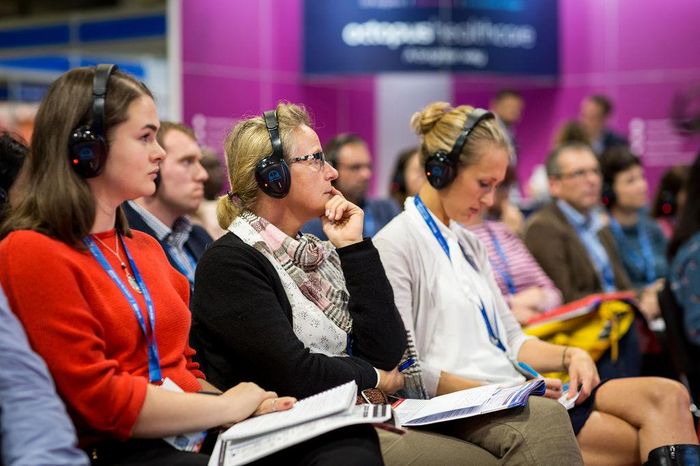 Organisers of the Best Practice Show are pleased to announce that registration is now live for its virtual event, Best Practice Live, taking place on the 13th, 14th and 15th October 2020.
Free for healthcare professionals, attendees can register online here.
As the UK's leading event for the general practice community, Best Practice Live will welcome over 1,500 primary care professionals, for over 60 hours of educational presentations, workshops and panel discussions.
Incorporating the DDA Annual Conference, the NAPC Annual Conference, Best Practice in Nursing and the Respiratory Show.
Best Practice Live 2020 will offer a stimulating online conference programme, including 70+ presentations, delivered virtually by healthcare leaders, policymakers and strategists and most importantly - those who are battling to make a difference on the front line of general practice.
Exploring the most up to date clinical content and the latest developments in primary care, and attendees can pick and choose sessions throughout the three afternoons.
Just some of the expert speakers include:
Baroness Dido Harding, Chief Executive, National Institute for Health Protection (NIHP)
Minal Bakhai, Deputy Director and National Clinical Lead for Digital Primary Care, NHSX
Andrew Menzies-Gow, National Clinical Director for Respiratory Services, NHS England & Improvement
Steve Holmes, GP, Park Medical Partnership
Minesh Patel, Chair, NAPC
Ben Burgess, Board Member and Partner, DDA
Tracey Dell, Practice Business Manager, LMC Trainer, PMA Consultant
Richard Vautrey, Chair, British Medical Association's General Practitioners Committee
View the full programme here and register online here.
The organisers, CloserStill Media, specialise in global professional events within the healthcare and technology markets. The healthcare portfolio includes some of the UK's fastest-growing and award-winning events, such as Health Plus Care, The Clinical Pharmacy Congress, The Dentistry Show, The Pharmacy Show and Acute & General Medicine.
It is a market leading innovator. With its teams and international events, it has won multiple awards, including Best Marketer – five times in succession – Best Trade Exhibition, Best Launch Exhibition, and Sunday Times Top 100 Companies to Work For – four years in series – among others.
CloserStill Media delivers unparalleled quality and relevant audiences for all its exhibitions, delivering NHS and private sector healthcare professionals from across occupational therapy, pharmacy, dentistry, primary and secondary care with more than £16m worth of free training.
-ENDS-
For more information please contact –
Exhibition and speaker enquiries:
Ian Reynolds - i.reynolds@closerstillmedia.com
Marketing enquiries:
Shannon Cargan - s.cargan@closerstillmedia.com