12 Nov 2021
The Best Practice Show Celebrates Its Successful Return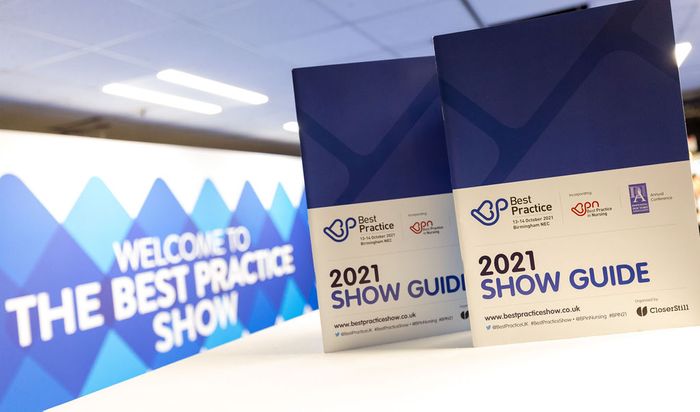 The Best Practice Show Celebrates Its Successful Return
CloserStill Media Report 4/11/2021: Best Practice returned to the NEC Birmingham on 13-14 October 2021.
Over 2,500 healthcare professionals gathered at the NEC Birmingham on 13 -14 October to celebrate the return of the Best Practice Show, the UK's number one event for the primary care and general practice community.
The free-to-attend conference and exhibition included over 200 expert-led presentations and 200 exhibitors. The show highlights video can be viewed at: https://bit.ly/31xkGJe
Being the first major reunion of the primary care and general practice community, the Best Practice show hosted critical clinical and timely policy session surrounding current issues affecting general practice. These sessions occurred across 10 theatres and workshops as well as offering multiple networking opportunities on the exhibition floor. The two clinical theatres featuring practical skills for GPs returned for another year and the keynote theatre brought the attendees the latest information on the future of the general practice.
Feedback from the Best Practice Show exhibitors was also hugely positive – with businesses reporting two extremely successful days of business and networking. They also noted the special atmosphere around the exhibition floor. Exhibitors were delighted to be back at an in-person event meeting with customers and suppliers.
"It's been great, it's been really nice to finally meet people who we have met in the past year and a half through screen and actually have real conversations with them. Also see in person what's important to GPs and people working in primary care, what we can do as a supplier to support those users as well and make services as efficient and safe as they can be." – Communications and Marketing, TPP
"It's been good, we've mainly attended the sessions and we found them very informative. I've attended both days and it's been worth coming!" – Dispensary Manager, Tanworth-In-Arden Medical Practice
"It was fantastic to see so many colleagues at the event and be able to talk to people face to face. To hear the enthusiasm, and experience the buzz at a conference, was amazing." – Education Adviser, Parkinson's UK
"It's our first time at a trade show we've really enjoyed being here, we've met loads of different people and got new and exciting idea for our business to expand it. It's been a great experience!" – Clinical Director, Virtual Pharmacist
Show organisers, CloserStill Media announced the show will return on 12-13 October 2022 and attendees can register their interest today at: https://bit.ly/3nVnIOR
-ENDS-
CloserStill Media, specialise in global professional events within the healthcare and technology markets. The healthcare portfolio includes some of the UK's fastest-growing and award-winning events, such as Best Practice, The Clinical Pharmacy Congress, The Dentistry Show, The Care Show and Acute & General Medicine.
It is a market leading innovator. With its teams and international events, it has won multiple awards, including Best Marketer – five times in succession – Best Trade Exhibition, Best Launch Exhibition, and Sunday Times Top 100 Companies to Work For – four years in series – among others.
CloserStill Media delivers unparalleled quality and relevant audiences for all its exhibitions, delivering NHS and private sector healthcare professionals from across occupational therapy, pharmacy, dentistry, primary and secondary care with more than £16m worth of free training.
For more information please contact:
Exhibition and speaker enquiries: Ian Reynolds – i.reynolds@closerstillmedia.com
Marketing enquiries: Shannon Cargan - s.cargan@closerstillmedia.com