AproDerm Barrier Cream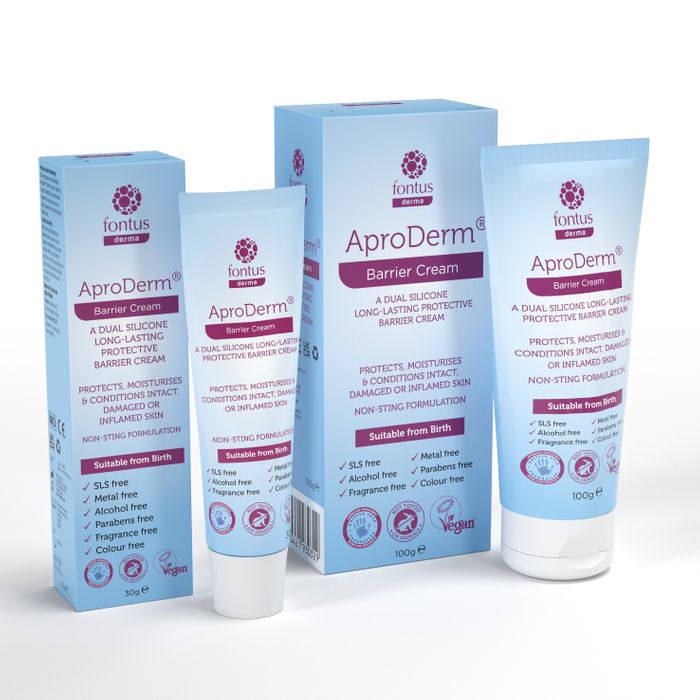 Formulated with Dimethicone and Trimethylsiloxysilicate (4%), AproDerm® Barrier Cream offers protection against irritation from bodily fluids associated with incontinence and nappy rash, whilst moisturising the skin. AproDerm® Barrier Cream is scientifically formulated to maximise skin coverage and protection so only a small amount is required for each application.
Drug Tariff listed and readily available to be prescribed in 30g and 100g tubes.
Developed with the patient in mind, AproDerm® Barrier Cream is:
SLS, parabens, halogen, fragrance and colour free
Is suitable from birth
Can be used on intact and damaged skin associated with incontinence
Moisturises the skin whilst protecting against the irritant effects of bodily fluids associated with incontinence and nappy rash
Suitable for those suffering from Eczema, Psoriasis & other Dry Skin Conditions
Can be used by those sensitive to SLS, halogens, fragrances and colours
Suitable for those with parabens sensitisation
Scientifically formulated to maximise skin coverage and protection so only a small amount of cream is required for each application