AproDerm Emollient Starter Pack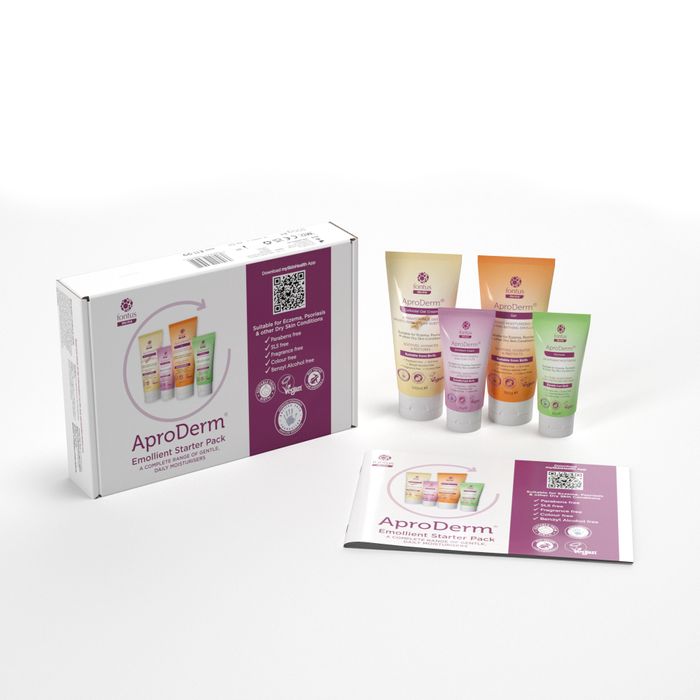 Experts agree that the best emollient is the one that the patient chooses to use after trying a variety of different types.
Finding the best emollient for your patient is not a simple process as each of them is unique, as is their skin.
When helping your patient to choose their emollient several factors need to be considered including how dry their skin is and the type of moisturiser they prefer taking into account lifestyle, personal preference and age.
With this in mind the AproDerm® Emollient Starter Pack contains four types of emollients for eczema, psoriasis and other dry skin conditions, which vary in the amount of hydration they offer, their consistency and the ingredients they contain.
This way your patient can try them all before deciding which one(s) they prefer and want to use. The AproDerm® Starter Pack really is the quickest way to ensure a successful choice of emollient for your patient.