Call flows made simple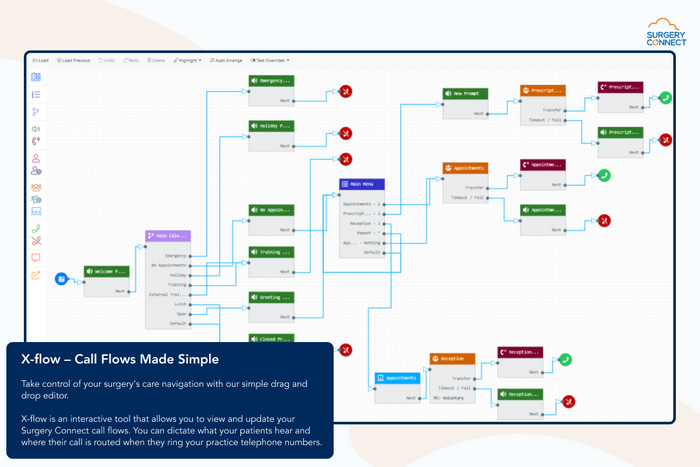 Take control of your surgery's care navigation with our simple drag-and-drop editor.
X-flow is an interactive tool that allows you to view and update your Surgery Connect call flows. You can dictate what your patients hear and where their call is routed when they ring your practice telephone numbers.