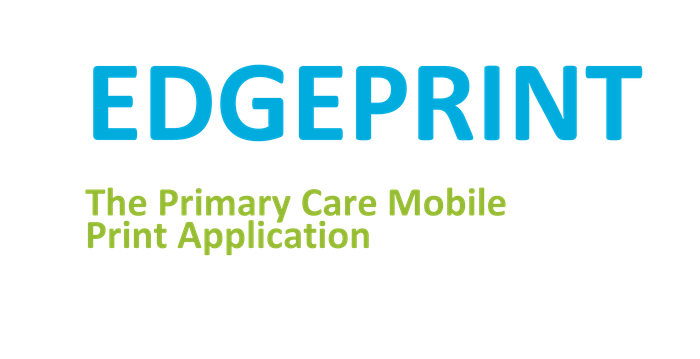 EDGEPRINT BENEFITS
Clinical Systems: EDGEPRINT supports all primary care clinical systems including EMIS, TPP/SystmOne, and Vision.
Secure: Our application is hosted in our Microsoft Azure UK Data Centre which hosts the IT infrastructure for our Software as a Service (SaaS) solution. Being Hosted in Azure ensures best practice and offers enhanced Microsoft Cyber security features. It is also fully compliant with Windows 10/11 security features and runs without the need for local admin rights.
Compatibility: Our Application has been tested as compatible with the most common printers and label printers being used in primary care. Third party label printer software compatibility includes Label Trace and Smart Label.
EDGEPRINT is simple to install and provides fully managed updates that can be deployed with a variety of On-Premises asset management solutions.
Plug and Play: Plug and Play functionality with pre-set tray configuration and default settings so that replacement printers can be dispatched by the practice support provider to practices without the need for engineering support.
Ease of Deployment: No complex setup on your side and no complex or expensive IT infrastructure required to roll-out a solution.
Reduced Costs: Enables the use of Laptops with docking stations in place of PCs, therefore reducing ongoing out of warranty Dual Capital Replacement Costs.
Return on Investment: The reduction in support and installation costs enables organisations to focus resources on other IT areas.
Workforce Mobility: EDGEPRINT supports a fully mobile primary care workforce as our print application enables GPs and other practice staff to work across multiple sites. It also supports PCN staff mobility across all GP practices. Clinical staff are able to use additional clinical applications such as ECG/24hr BP etc in alternative locations such as care homes and patient homes.