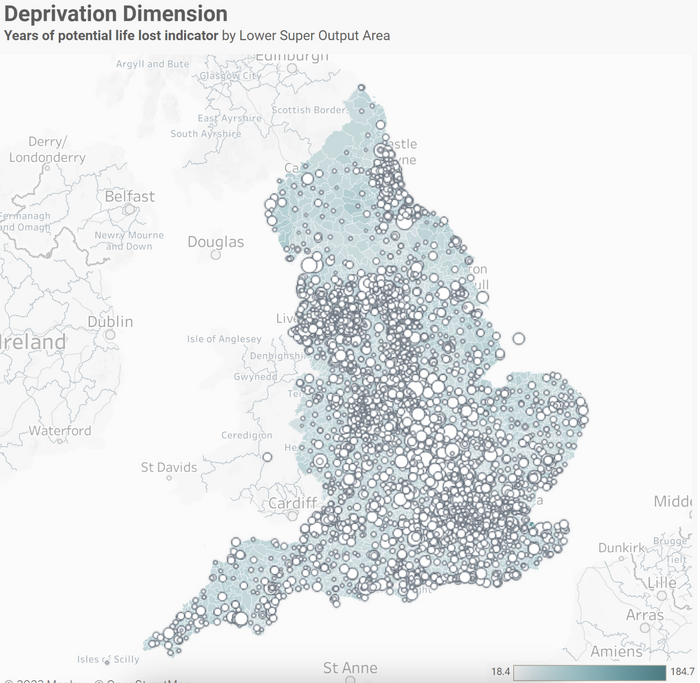 At Caja, we recognise the magnitude of data available to organisations to provide insights, supporting strategic, every-day decision making and how overwhelming it can be to access, integrate and interpret the available data sets.
WHAT IS INSIGHTS360?
Insight360 offers comprehensive evidence, tailored for making superior decisions in integrated care. By harnessing the power of existing data collection and statutory returns, it ensures that investments are maximized for tangible value. The platform not only measures genuine improvements or setbacks but also provides tools to correlate and understand the dynamics of changing indicators. Users can easily compare against other organisations and regions, offering a broader perspective. It delves deeper to identify specific population demographics, ensuring that care interventions are tailored and effective. With its robust framework, Insights360 ensures that evidence is interpreted reliably, placing a spotlight on the most crucial improvement decisions and actions necessary for optimal care outcomes.
WHAT DOES '360' MEAN?
A holistic view across all care sectors: Social, Primary, Secondary, and Public Health.
Insight into the gaps and overlaps between systems.
Analyse historical data to confirm beliefs on policy and pandemic effects.
Evaluate variations across timeframes and levels of detail.
A singular platform to view multiple metrics, periods, and entities.
Accessible data collections for side-by-side evaluations.
Rich insights to promote genuine understanding over mere statistics.
WHY INSIGHTS360?
A complete view of health landscapes, transcending isolated domains.
Comprehensive comparisons, moving beyond one-dimensional evaluations.
Prioritise improvements over mere performance targets.
Visual patterns that provoke deeper questions and understanding.
Benefit from the use of Statistical Process Control (QI) methods.
No extra legwork for local BI teams.
VALUE-ADDED SERVICES/OPTIONS
Expert consultancy for better interpretation.
Workshops to craft compelling narratives.
Regular summary reports.
In-depth predictive studies and analytics.
Features optimised for Tableau users.