04 Sep 2023
Invite & Book Locums Instantly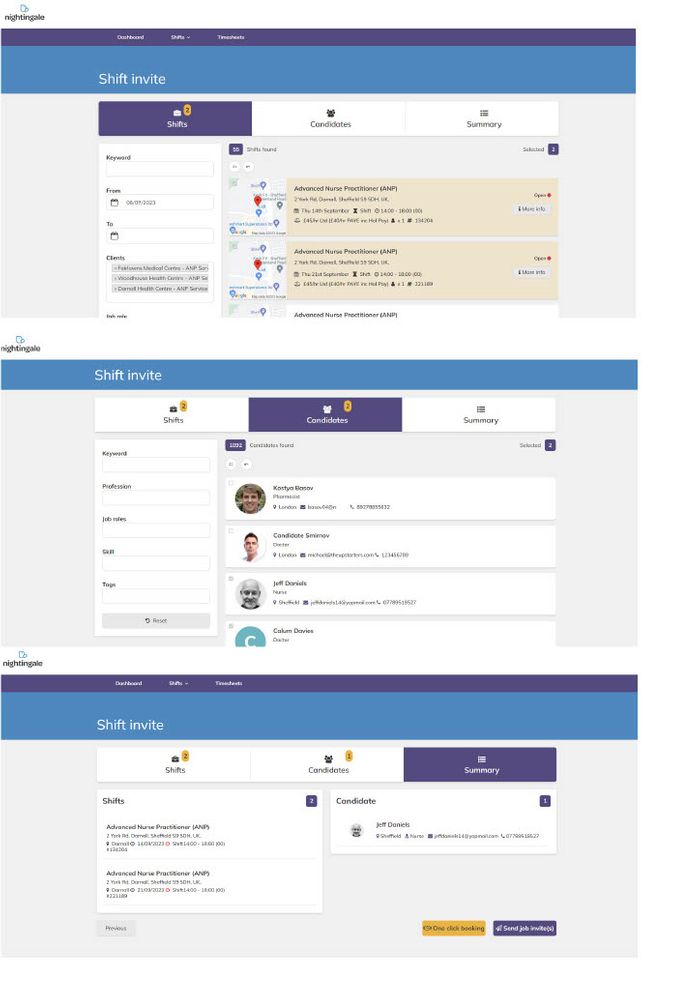 You can invite and book Locums instantly on Nightingale.
Our simple 3 step process is:
Select the shifts you'd need to fill
Select the Locum/s or Locum Groups to Invite/Book
One Click Book (instant confirmation) or Send Invites (real time notifications) directly to the Locums
Quick, easy and painless.
Remember the Nightingale Team can also manage this entire process on your behalf for even more efficiency gains.