Mental Health and Wellbeing Services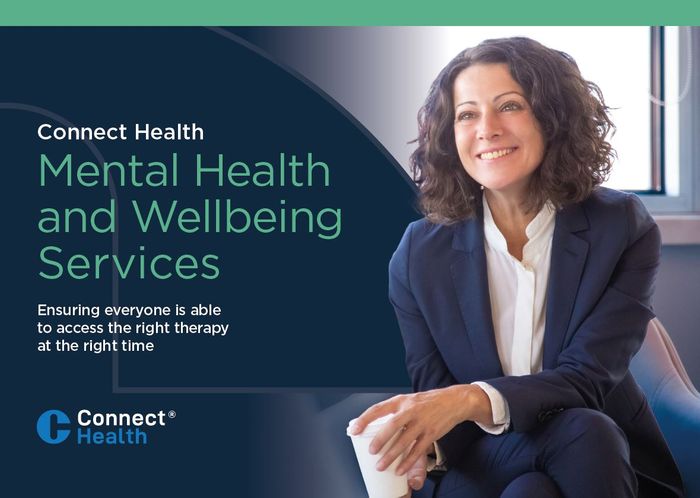 Key Features of our Health and Wellbeing Model
• Working with the community – to meet the diverse needs and challenges of a broad range of demographics and focus on reaching seldom heard groups within our communities.
• Innovative use of digital technology to realise benefits and efficiencies in:
Patient management systems.
Referral management – Robotic Process Automation (RPA) guarantees referrals are processed 24/7 and 365 days a year.
Streamlining repetitive tasks and back-end operational processes.
Patient self-referrals with access to self-help materials and evidenced based digital and blended therapies.
Using data to best effect in improving service design and delivery, as well as contributing to a wider population health management.
• Innovative approaches to mental health prevention and promotion – building on our successful Flippin' Pain model (www.flippinpain.co.uk).
• Integration of Connect Health's own services, as well as a strategy to integrate more broadly within NHS services locally to bridge the gap between mental and physical health and wellbeing.
• A proactive partnership/collaborative approach – with a focus on service integration, development, shared learning and population wide health improvement outcomes.
• A strong commitment to colleague satisfaction and staff wellbeing – acknowledging that a committed and happy workforce delivers.
• Organisational scale to embed operational efficiency and productivity.
• Care Coordination – receiving and managing referrals into our service – Across our organisation our Patient Care Coordination (PCC) team coordinates all aspects of patient care. This is a Connect Health administration centre at scale.