PMA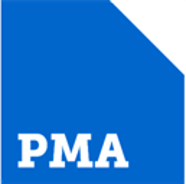 The PMA is the leading professional membership body for the healthcare sector, providing professional recognition, progressive development, and career pathway support for non-clinicians.
The PMA delivers a comprehensive portfolio of workshops, learning opportunities and formal education programmes. Together with the Professional Membership – we offer progressive professional and career development. Here's a snapshot of PMAs services:
Recruitment: PMA offer a 360-recruitment service to our clients, managing the full recruitment process from start to finish
PMA Professional Membership gives recognition of professional status to your role.
PMA Academy - Individual development is supported by a range of apprenticeship standards and PMA diploma courses.
PMA Workshops - Facilitating and promoting best practice, offering education and support to those in primary care – over 140 workshops delivered across the UK.
PMA e-learning programmes enable learners to choose when, where and for how long they engage with a particular module or subject. View our e-Learning courses.
The PMA is a recognised institution and provider of professional services and professional recognition – which is key to a vibrant community in excess of 50,000.