Soya Infant Formula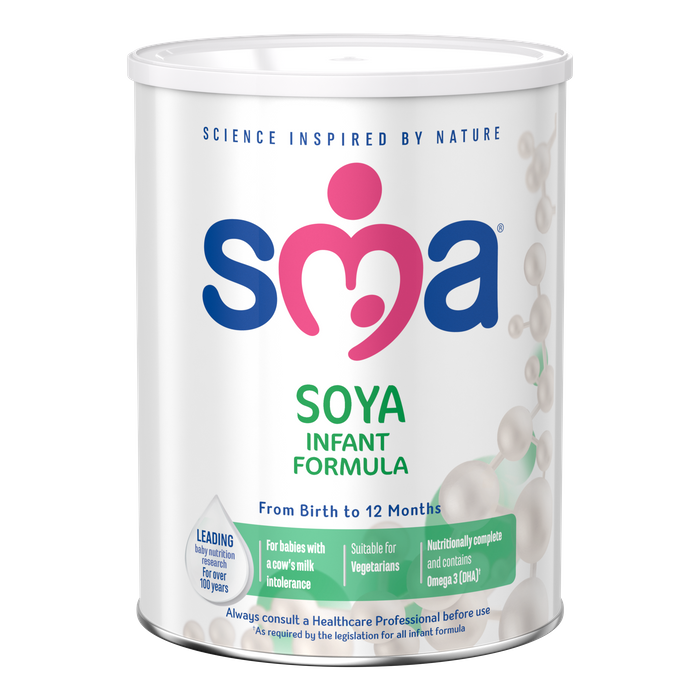 SMA® Soya Infant Formula is a nutritionally complete* soya infant formula for babies and young children with a cows' milk intolerance, when they are not being breastfed.
SMA® Soya Infant Formula can be used as the sole source of nutrition for formula-fed babies in the early months and can be mixed with foods once weaning has begun and your baby gets older.
It is suitable for milk protein intolerance, lactose and sucrose intolerance, galactosaemia and galactokinase deficiency.